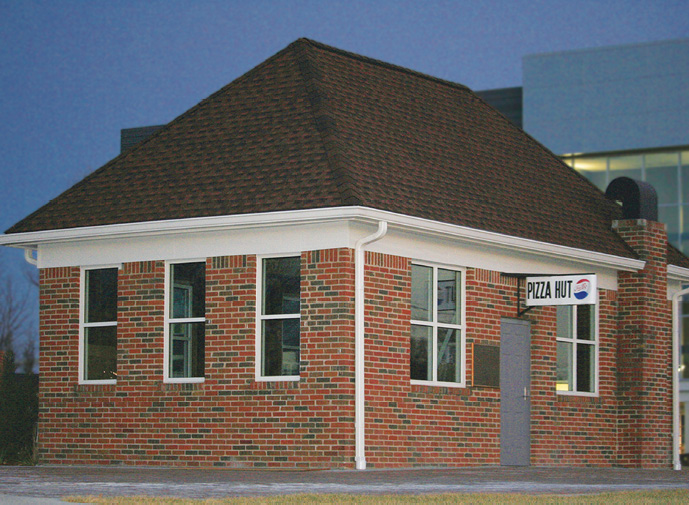 The original Pizza Hut building, which was moved to WSU's Innovation Campus on Sept. 18, will be turned into a museum dedicated to the history of the world-famous pizza chain.
Pizza Hut was founded in 1958 by brothers Frank '00 and Dan '53/04 Carney, students at what was then the University of Wichita. The building's structure influenced the name of what would become an international chain. The building had a sign that would only accommodate nine characters. The brothers wanted to use "Pizza" in the name and that left room for only three more letters. A family member suggested that the building looked like a hut – and Pizza Hut was born.
Dan Carney will donate his sizeable collection of Pizza Hut mementos and artifacts to the new museum. Wichita franchisee Fugate Enterprises made a lead gift to the project. Other area franchisees also have donated to the project, with substantial gifts from franchisee Daland Corp. and Pizza Hut Corp. The Pizza Hut Museum is a $1.2 million fundraising campaign initiated by WSU Foundation to move the 500-square-foot original building from its earlier location on campus to its permanent location. The Foundation plans to raise $500,000 to endow a student curator program, employing students in academic areas such as history and museum studies to work as docents and update museum contents. The museum will serve as a way to highlight Wichita's past and present entrepreneurial history.