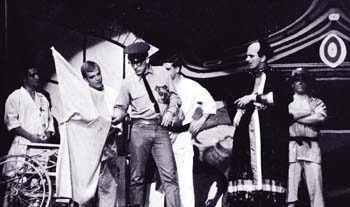 Wichita State's annual Hippodrome festivities have long provided a forum for outrageous, uproarious and occasionally offensive humorous skits.
And the upcoming 2006 Hippodrome — the 78th — promises to be no different.
"This year's theme is 'Lights, Camera, Huxley,'" says RSC activities advisor Sarah Phillips, who adds, "It's named for Huxley the Hippo, the mascot of Hippodrome."

Each day of the week will have a different theme taken from film genres; there will be Comedy Monday, Western Tuesday, Horror Wednesday, Action Thursday and, in a bow to the Hollywood glitz factor, Glamour Friday.
"During the day we'll have events out in the courtyard, hopefully," says Phillips, "depending on the weather, of course." Among the planned activities are a dodgeball tournament, bingo games, poker parties, wall climbing and a visit from Huxley himself.
The daily fun and games are pleasant diversions for the students, but the real draw of Hippodrome has always been the presentation of the infamous skit competition. This year, the fun-loving thespianism will go on display over the course of three days.

"Half of the skits will be performed on Wednesday, and the other half on Thursday," says Phillips. "Then on Saturday, all the skits are performed again." She says the Saturday performances, historically the best-attended, are slated to start at 1 p.m.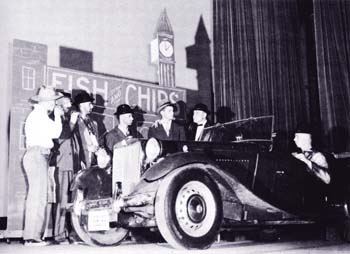 The skits will be judged by two sets of officials, and the winning performers will receive awards Saturday evening.
All of Hippodrome is open to the public, and WSU alumni are particularly encouraged to attend.
Says Phillips, "We're trying to keep the tradition alive and really reach out to our alumni and other members of the community to get people to come back and watch the skits and remember what it was like when they were here."
Tickets for the Wed., April 12 and Thu., April 13 skit performances cost $4-6; Saturday's tickets cost $8-12 (alumni and other discounts apply). All performances are scheduled to take place at the CAC Theater, just behind the Rhatigan Student Center.