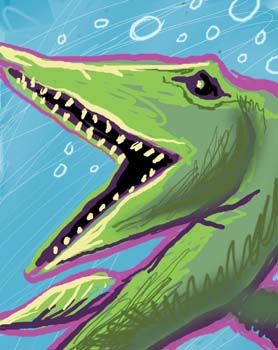 Swimming with Dinosaurs
Kansas was an ocean 65 million years ago — and the fiercest, biggest predators in it were the mosasaurs, known for swallowing whole anything that got in their way. One species, found only in Kansas, spent 140 years without a name. But thanks to a decade-long effort by paleontologist Mike Everhart '69/73, both its official and unofficial titles reflect its local roots. Its Latin name, Tylosaurus kansasensis, joins 20 other fossils named for the state, including clams, a mouse and trilobites. Familiarly, it is known as je-walushka-tanga, which means "great ocean lizard" in the nearly extinct Kaw or Kanza tribe language.
---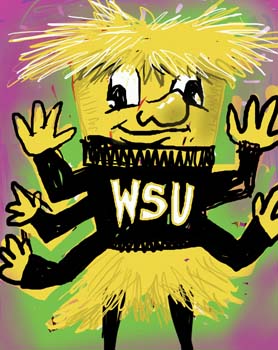 Five Times as Handy
Knork creator Mike Miller fs '01 isn't alone among inventive alums toiling to make our lives easier. Tony Johnson '93 has combined a 25-foot tape measure, a self-retracting utility knife, a marking device holder, a radius layout tool and a straight edge into one multitasking tool he calls the Sabrr Mark & Cut. Johnson, a former Shocker basketball player, designed the Sabrr for handymen working on their own, without enough hands to switch tools every time they need to. It's the first product in the Toolworxx line, owned by Johnson and his wife. With all the innovation in the air, maybe WSU should add a new major in — gadgetry!
---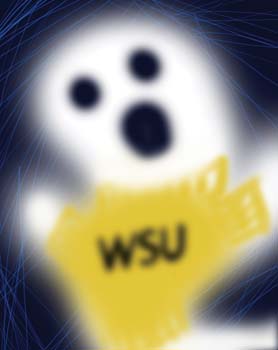 Spooky Shockers
Is there paranormal activity on campus? Online ghost-hunting site The Shadowlands cites several WSU hauntings. In Wilner Auditorium, for instance, flickering lights, unexplained voices and doors opening and closing on their own are reported to be the ghostly work of the building's namesake; Henrion Gymnasium (now housing the sculpture and ceramics department) is said to be home to the spirit of a maintenance worker electrocuted in the 1950s; and elsewhere on campus mysterious footsteps can be encountered, as well as "a woman in a gray dress: when followed, she disappears." Seems some Shocker alums just don't wanna leave.
---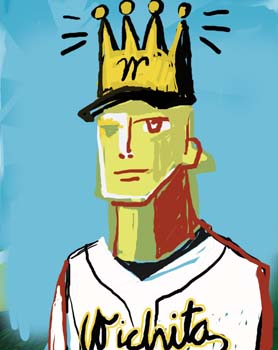 A Shocker of a Catch
The Wichita Eagle sportswriter Adam Knapp '93 dubbed it the "best moment" in WSU's 2005 baseball season — that Shocker of a catch by right fielder Matt Brown in a home game against Oklahoma. In front of a season-best crowd of 5,622 and on national television, Brown, says Knapp, "made highlight reels forever with his unreal catch" of an OU foul ball. "Brown jumped, nabbed the ball at the height of his leap and flipped over the wall," Knapp recalls. "Did he actually hold onto the ball? We can never be 100 percent sure, but it was only a second later when Brown popped back up over the wall and raised the ball."
---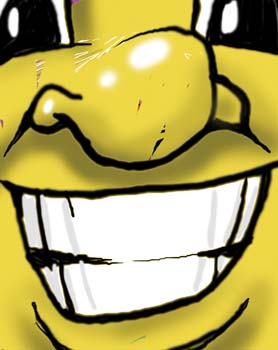 Smile, You're in Wichita
Vic Heckart '62 and his wife Ruth are moving to Wichita from Arizona — and he's done his homework. "Looks like we're moving to a happy place!" he reports after a bit of online research. Men's Health combined data on antidepressant sales, suicide rates and the number of days a city's inhabitants reported being depressed and found Wichita to be the 18th happiest city in the country. Heckart's former home base of Mesa, on the contrary, is the seventh unhappiest city, tied three ways with Phoenix and Scottsdale. Texas has three of the top five most joyous burgs: No. 1 Laredo, No. 2 El Paso and No. 4 Corpus Christi. What's the saddest U.S. address? Philadelphia, Pa. Too much cheese steak?
---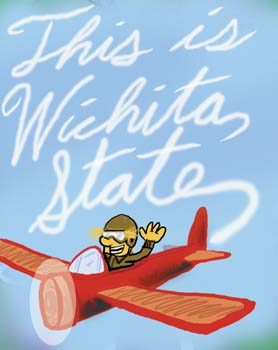 Hitting the Airwaves
A new generation of WSU marketing messages began airing on local and cable TV May 30 and will run throughout the summer. Built on past branding campaigns, the new commercials incorporate the "This is Wichita State" theme. The new spots focus on WSU's tradition in engineering — specifically aerospace — and the exceptional benefits students receive through the university's cooperative education and work-based learning program. Additional spots are being planned for fall.
---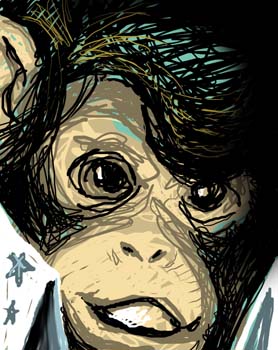 Tripping (Up) on Elvis
A team of Shocker staffers competed in this year's KANSEL Team Trivia challenge, an annual fundraiser for the Kansas School for Effective Learning. The WSU team, comprised of Phoebe Garcia, Amy Geiszler-Jones, Curtis Gibson, Joey Hutto, Mercedes Shoemaker, Lindsey Sipe and The Shocker's own Michael Carmody and Connie White, finished fourth overall, but first among teams that didn't buy "mulligans." The winning team was the favored squad representing The Wichita Eagle. The Shocker team aced the forensic science category, missed only one in Wichita history — but lost ground in the all-about-Elvis category. Did YOU know The King had a monkey named Scatter?
---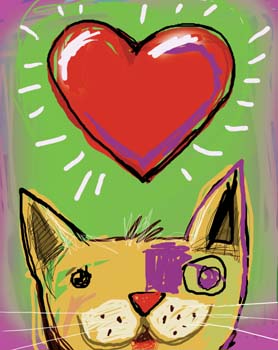 Animal Lovers
WSU telecourse coordinator Mary Morriss loves animals — quite melodramatically. Morriss runs Lifetime Animal Placement and Protection, a no-kill animal shelter. On June 5, more than $8,000 was raised for the shelter during a benefit auction, dinner and melodrama at Wichita's Mosley Street Melodrama. Among the auction selections were items donated by some 15 different university offices and departments.