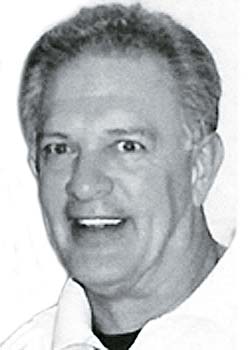 Few baseball fans have given as much back to the sport they love as Ronald G. "Ron" Tyler '68.
The developer, best known for co-founding the pioneering Residence Inn chain of hotels, is also the namesake of Tyler Field, home turf of the Shocker baseball team.
Born in West Plains, Mo., Tyler was raised in Wichita. He met his future wife, Linda Vandaveer, at a coed football game between Southeast and East high schools; they married in 1967.
After a brief stint working as a salesman for the Carnation Co., Tyler joined forces with hotel entrepreneur Jack DeBoer in the development of apartment buildings, a project that eventually led to the extended-stay hotel concept.
Their company was later purchased by the Marriott Corp., which today operates 454 Residence Inns worldwide.
A pitcher himself during his student days at WSU, Tyler and his wife went on to create an endowment worth nearly $4.5 million in 1988, for the purpose of improving the Shocker baseball program. The next year, in 1989, the Shockers won the College World Series.
In later years, Tyler continued his involvement in local businesses, including the OverHead Door Co., and indulged his passions for baseball (as a spectator) and golf (as a participant).
He never officially retired, keeping office hours until being diagnosed with cancer. Ron Tyler died just three days later, on June 10, in Wichita.
— Michael Carmody
---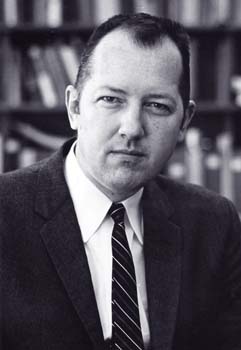 Professor emeritus at the University of Minnesota and former director of the university's School of Journalism and Mass Communication, Robert "Bob" L. Jones '42 earned his bachelor's degree in journalism from the University of Wichita and then served in the Army Air Force during World War II as a navigator on bombers, flying between India and Japanese-occupied Burma.
After earning a doctorate in psychology from the University of Minnesota, he joined the school of journalism as director of the research division in 1952. In 1958, he was named director of the school, a position he held until 1978.
"He was always a source of inspiration and support," says Vernon Keel, a Minnesota graduate and the first director of WSU's Elliott School of Communication. "He seemed particularly pleased that I ended up directing the new communication school at his alma mater, a school bearing the name of one of his friends and contemporaries, Oliver Elliott ('42)."
Jones' work in the discipline of communication helped make Minnesota's journalism school one of the best in the country. More than that, his influence on students was "enormous and impossible to assess," says Keel. In addition to his work at Minnesota, Jones served on the faculty at the University of South Carolina, where he directed graduate studies.
Bob Jones died Feb. 8 in New Brighton, Minn.
— Cori Dodds '04
---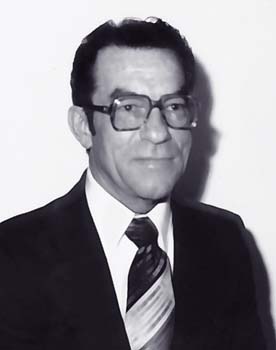 Ray A. "Scooter" Morrison '50, who was inducted into WSU's hall of fame in 1982 for his gridiron prowess, earned his nickname for his unique style of carrying the football.
His friend and Shocker backfield mate Linwood Sexton '48 explained in a Wichita Eagle article, "He was very fast, and when he ran he would hold that football out in front of him with two hands, like you'd hold a basketball. But nobody could take it away because he was so strong."
Morrison, whom Sexton described as "no bigger than a minute — about 155 pounds sopping wet — but he was really tough," began his football career in Milton, Kan., playing six-man football.
He joined the Shockers in 1946 and was named to the All-Missouri Valley Conference second team in 1948, the year he led the Shockers with 806 total yards and helped the team into the Raisin Bowl.
Morrison lettered for two years in baseball in addition to his four football letters at the University of Wichita.
After his collegiate career, Morrison taught high school in Cheney, Clearwater and Pratt, Kan., where he also coached football and baseball. From 1957-1960 he coached baseball and freshman football at WU. He also held coaching positions at Southwestern College in Winfield, Kan., and at Wichita's Friends University.
Morrison died March 22 in Hutchinson, Kan.
— Cori Dodds '04
---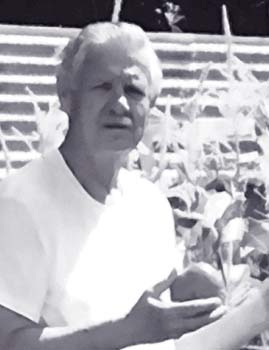 Francis W. Schruben '52/54 lived for the past.
After serving in the Navy during WWII, Schruben gained both an undergraduate degree in English and a master's in history from the University of Wichita, then completed a doctorate at UCLA in 1962.
An emeritus professor of history at Los Angeles Pierce College, Woodland Hills, Calif., Schruben authored an impressive number of articles and books.
Despite his California residency, a brief overview of his publications shows that his interests remained solidly local: Kansas in Turmoil 1930-1936 (1969, based on his UCLA dissertation); Wea Creek to El Dorado: Oil in Kansas (1972); "Senator Harding's Forum Speech," about the future president's 1920 stop in Wichita, in Kanhistique; and "The Wizard of Milford: Dr. J.R. Brinkley and Brinkleyism," on the famous "goat gland" doctor, in Kansas History.
And his interest in Wichita State never waned. A voluminous correspondent, he sought information about Dr. John Rydjord, one of his favorite professors; agitated for the reintroduction of football; and submitted and had published a Look Back article for the winter 2001-02 issue of The Shocker, "When Football was King," which describes WU's 18-7 defeat of KU on Oct. 17, 1937.
Schruben died April 1 in Canoga Park, Calif.
— Anna Perleberg
---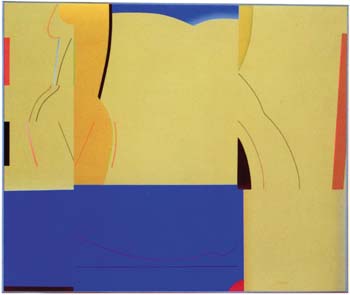 The Way We See
Artist and professor Walter N. Ball '57 had his artwork shown in more than 200 museums and art galleries throughout the United States. He joined the faculty of Northern Illinois University in 1968, after teaching at Wisconsin State University, California State University Sacramento and Ohio State University.
Recognized for his abstract artwork, which combines geometrics with human and other motifs, Ball's paintings and drawings can be found in public and private collections worldwide. He commonly used bold colors in conjunction with simple pattern. The Noho Gallery of New York described his work as "visual metaphors reflecting the provisional aspects of existence which parallel the shifting and changing nature of everyday experiences."
His lifelong commitment to painting fostered in him an ongoing curiosity about how visual perception takes place and how depth cues and other phenomena influence the way we see. A dedicated teacher, he was often a visiting artist and guest lecturer at universities across the Midwest and in California. Walter Ball died Jan. 3 in Dekalb, Ill.
---
Susan L. Adair-Cleaton '75, administration of justice major, April 2, Wichita.
Marilyn M. (Hockett) Adams fs '49, homemaker, secretary/treasurer and co-owner of Adams Advertising Agency, who loved the theater, reading, traveling and playing bridge, Feb. 15, Colorado Springs, Colo.
W. Mike Adams '54, president of WMA Corp. and Delta Epsilon member, May 29, Wichita.
Sanni M. Adewale '99, a native of Ibadan, Nigeria, and a student at the University of Kansas School of Medicine, member of the Student National Medical Association and Jayhawker MD yearbook staff member, Feb. 17, New Haven, Conn.
Thelma (Glea) Anderson '60, retired elementary school teacher in Kansas, Iowa and Virginia, Jan. 22, Charlottesville, Va.
Leo E. Ashcraft '48/53, retired Hutchinson Community College music instructor, former financial adviser for Waddell & Reed in Hutchinson, Kan., and member of the Kansas Music Educators Association and Elks Lodge, April 14, Sterling, Kan.
Robert W. "Bob" Asmann '55, retired executive vice president for Bank IV, member of many community organizations, including the United Way, golfer and outdoorsman, March 5, Wichita.
Ray L. Aufdembrink '68, accountant and corporate secretary/treasurer for Diversified Plastics Corp., March 18, 2004, Nixa, Mo.
Shirley (Smith) Bang '23, who was the subject, along with husband Read Bang, of a two-part sales biography that ran in The American Salesman national magazine in recognition of outstanding work as the top sales team in the book field, Jan. 31, at the age of 104, Pompano Beach, Fla.
Jack E. Banks '56, retired owner of Banks Tree Service, owner of Central Equipment Co., real estate developer and veteran of the Korean War, May 7, Wichita.
James L. Barnthouse '50, retired transportation superviser for Continental Oil Co., Ponca City, Okla., past president of the Winfield (Kan.) board of education, WWII veteran and WU letterman in baseball, basketball and track, May 10, Winfield.
Ward D. Beebe '94/96, respiratory therapist and health-care educator, April 21, Huntsville, Ala.
Martha "Marta" (Pinnell) Belen '65, opera singer who performed throughout the United States and in Spain, Australia and Brazil, where she won recognition for the best diction and best interpretation of Brazilian music by a foreigner at the Internacional Concurse de Canto, pianist, music theory teacher and music coach, April 5, Sacramento, Calif.
Cheryl A. (Easterling) Berg '92, nurse educator, former nurse and supervisor at the Topeka VA hospital and at the Central Kansas Medical Center in Great Bend, Kan., former director of nursing at Larned (Kan.) State Hospital and former nursing instructor and director of nursing education at Barton County (Kan.) Community College, March 19, Great Bend, Kan.
Glenn R. Bolton '89, scheduler for Jacobs Engineering, March 23, Texas City, Texas.
Gerald M. Bowen '72/72, industrial engineer for Boeing, Everett, Wash., May 8, 2004, Lynnwood, Wash.

Virginia L. Boyd '68, teacher in Newton, Kan., public schools and at St. Mary's Catholic School, also in Newton, member of Delta Gamma, Kansas Retired Teacher's Association and the American Library Association, Feb. 2, Newton, Kan.
Janis J. (Shumate) Brady '68, retired librarian for Simsbury, Conn., public schools, Sunday School teacher and volunteer at the Henry D. Moore Parish House and Library in Steuben, Maine, April 23, Bangor, Maine.
Wayne L. Brinegar '52, retired K & E Drilling vice president, petroleum engineer and former production manager with Mustang Oil & Gas Corp., June 8, Wichita.
Trista L. Brown '59, retired medical technologist, volunteer with Faiths of the Fathers ministry, May 12, Wichita.
Vernon D. Bryan '51, retired salesman, April 13, 2004, Fayetteville, Tenn.
David J. Burns '57, veteran of the U.S. Marine Corps; former language consultant for Kansas and Missouri state departments of education; former program coordinator for the Experiment in International Living, Brattleboro, Vt., where he trained teachers for service in 16 countries for the Peace Corps; former director of language programs at the University of Hawaii; former Peace Corps language training director for Micronesia, Saipan, Mariana Islands, where he conducted linguistic research; and retired program director at the Defense Language Institute in Monterey, Calif., who served as European representative and academic coordinator for dli's School of East European Languages and School of Russian Studies in Heidelberg, Germany, Feb. 27, Tampa, Fla.
William E. Clink '40, WWII veteran, retired director and chief chemist for the Aerospace Fuels Lab, U.S. Air Force, March 22, 2004, Everett, Wash.
John L. Crum '57, bowling center entrepreneur and National Bowling Hall of Famer, co-owner of the Alley, Northrock Lanes and West Acre Bowl in Wichita and, at one time, owner of 63 bowling centers in 17 states, April 18, Wichita.
Michael K. Culkin '72/72, sociology and anthropology graduate, May 7, 2004, Rio Rancho, N.M.
Willa M. (Stransky) Dicke '64, retired speech pathologist, Feb. 9, Ocean View, Hawaii.
Anabel (Golden) Downey '43, home economics education graduate and homemaker, March 25, Valley Center, Kan.
Arthur Dyer '47, retired salesman for Midwest Surgical Supply, May 25, Wichita.
Suzanne B. (Brown) Eastwood '70, paralegal and homemaker, May 10, Overland Park, Kan.
Kathleen J. (Fisher) Ebersole '70, reporter and editor for, among other newspapers and publications, The Wichita Eagle, The Kansas City Star and the American Psychological Association's APA Monitor, and the author of several books, including Herbal Remedies, May 8, Alexandria, Va.
Howard W. Elliott '57, retired music teacher and director of the Leavenworth Salvation Army Band, Jan. 30, Topeka, Kan.
Mark D. Elmore '69, executive director of Johnson County Developmental Supports, Lenexa, Kan., and member of the Kansas President's Committee on Mental Retardation Academy, May 15, Olathe, Kan.
Leona L. (Wittmuss) Engel '67, homemaker and retired Garden Plain (Kan.) Elementary School teacher, Feb. 24, Wichita.
Paige N. (Johnson) Estes '00/02, legal secretary for the law offices of Keith Richey, March 6, Wichita.
Robert E. Estill '49, retired Wichita West High School teacher, March 10, Wichita.
Fredrick B. Farha fs '52, retired marketing executive for F & E Wholesale Foodservice Inc. and owner and founder of Franmark, a marketing consulting company, May 5, Wichita.
Chester K. Fast '63/68, owner of Fast Frames and Gallery, Springfield, Mo., and Bronze Star, Commendation Ribbon and the Army Distinguished Unit Badge recipient who had enlisted in the U.S. Navy in 1940, was serving in the Philippines at the outbreak of WWII and later was a prisoner of war, Oct. 21, 2004, Springfield.
Sally (Clifton) Fletcher '51/66, staunch advocate of music education, musician, educator and retired Jim Starkey Music Center owner who helped begin the Wichita Jazz Festival in 1972, March 25, Wichita.
Jessie M. (Lorance) Foust '36/60, retired music and sixth-grade teacher at L'Ouverture Elementary School, National Education Association-Wichita Teacher of the Year in 1982, May 28, Wichita.
Marjorie E. (Krueger) Gardner '40, retired elementary school teacher, former bookkeeper and homemaker, March 7, Kingman, Kan.
H. Marcus "Marc" Gattis '53, owner of three Elite Auto Glass stores in Colorado, Feb. 14, Loveland, Colo.
Thomas L. Gibson '70/75, Northwestern Mutual Financial Network financial adviser, March 13, Newton, Kan.
Donald L. Grande '57, manager at Intec in Bothell, Wash., Jan. 2, 2004, Seattle, Wash.
Robert D. Greenberg '52, retired area manager for Blue Cross Blue Shield, March 3, 2003, Wichita.
Charles R. Hall '63, instrumental music major, Dec. 5, 2003, Springfield, Mo.
Margaret O. (Stanley) Hamilton '31, music teacher for public schools in Colorado and Kansas, private music instructor and past president of the Kansas City chapter of Mu Phi Epsilon International Professional Music Fraternity, March 9, Overland Park, Kan.
Robert E. "Bob" Hannemann '72, business administration graduate, June 1, Wichita.
Hazel D. (Whitwam) Heffelbower fs '37, homemaker, active with United Methodist Women and as an election worker, March 31, Akron, Penn.
Melissa "Missy" D. (Herring) Heiman '85, homemaker, journalism graduate, Feb. 14, Wichita.
William J. Helfferich '76, retired police officer for the city of Manhattan, Kan., May 17, 2004, Branson, Mo.
Gary D. Herbel '54, retired field representative for the Social Security Administration, U.S. Army veteran, retired lab courier for Sierra Vista Hospital and active member of the National Association of Retired Federal Employees, April 24, San Luis Obispo, Calif.
Dorothea L. (Brown) Hicks '45, former home economist for Kansas Gas and Electric, Wichita; former secretary to the vice president of research and development for Phillips Petroleum Co., Bartlesville, Okla.; and homemaker, April 10, Bartlesville.
Roy A. Hodges '50, retired engineer for Raytheon Aircraft Co., Wichita, June 11, Grove, Okla.
Robert K. Howard '79, Boeing senior buyer and Onex supplier, May 4, Goddard, Kan.
Zoe B. (Buess) Hurst '83, author of The Adventure of the Clutching Claw, theater technician and Barnes and Noble lead bookseller, March 7, Wichita.
Robert J. Illidge '83, retired journalism professor at the University of Central Oklahoma, Edmond, Okla., and former chair of the department of journalism at Wichita State University, April 1, Wichita.
John M. Juett '48, retired aviation salesman and manager of the sales division of Standard Oil Co., Jan. 5, Lakeside, Ohio.
Patrick C. Kelley '90, director of business for Great Bend (Kan.) public schools, former elementary school principal and former superintendent of LeRoy-Gridley (Kan.) public schools, April 2, Great Bend.
Gerald L. Kerschen '56, retired teacher, coach, principal and superintendent of Renwick (Kan.) public schools, May 14, Andale, Kan.
Anthony L. Krkosska '68, former operations officer for First National Bank in Wichita, April 23, Scranton, Kan.
Lowell D. Kuehn '73, retired producer for extension television at Kansas State University, May 3, Wichita.
W.C. Kyle '68, former director of aircraft systems and flight at McDonnell Douglas, Tulsa, Okla., division, April 9, 2004, Tulsa.
Loretta J. Latta '71, financial adviser for American Express and Newton (Kan.) Professional and Business Woman of the Year for 2000, Feb. 23, Hesston, Kan.
Hortensia "Tangie" (Gonzalez) Lent '69/73, taught Spanish for nine years in Wichita public schools and for two years at Wichita State, coordinator of foreign languages at Wichita North High School for five years, owner of the Angel Gallery and La Loma Rio RV Park in La Rosita, Texas, May 18, Rio Grande City, Texas.
Galen I. Lutz '72, Bombardier Aircraft technical engineering manager and retired Lt. Commander in the U.S. Naval Reserve, April 4, Wichita.
Richard C. Mansfield '51, retired claims representative for Farmers Insurance Group, Feb. 8, 2001, Wichita.
Leslie C. Maryott '76, dentist, April 4, Wichita.
Ronald D. Mathis '79, former health-care administrator with Cherry Creek Village Nursing Home and Wichita Presbyterian Manor, April 21, Coffeyville, Kan.
James "Jim" M. McCarthy '52, technical writer and editor, industrial consultant, representative of American firms in the ussr and self-employed translator of German, Russian and Japanese, Jan. 15, 2004, Chicago, Ill.
Mary (McGillivray) McCoy '73, retired teacher for Hutchinson (Kan.) and Buhler (Kan.) public schools and member of various educational and community associations, Feb. 21, Bullhead, Ariz.
Florence A. McKee '62, retired Wichita elementary school teacher, April 20, Wichita.
Edward L. McNeill '27, former school administrator and superintendent at Elkhart, Kan., Guymon, Okla., and Cherokee, Okla., and retired director of operations for Topeka (Kan.) public schools, May 5, at the age of 102, Shawnee, Kan.
Kenneth C. Miller '76, property accountability specialist with Boeing and Elk County sheriff's deputy, April 26, Grenola, Kan.
Mary J. Miller '81, elementary school teacher, August 8, 2004, Overland Park, Kan.
Maxine L. (Wideman) Miller '36, homemaker, March 17, 2004, Wichita.
Dorothy E. (Weppner) Moll '33, homemaker, Jan. 26, Tulsa, Okla.
Dorothy (Whitney) Morrison '69/74, retired 25-year reading specialist and teacher with public schools in Wyandotte, Okla., member of the Order of the Eastern Star, May 19, Miami, Okla.
Homer S. "Steve" Mosley '64, self-employed juvenile court attorney, May 8, Wichita.
Walter D. Murrah '59, former aircraft technical publications writer for Raytheon Aircraft Co., March 22, Wichita.
Robert A. "Bob" Nelson '78, U.S. Navy veteran of World War II and retired video producer and director, May 9, Guadalupe, Calif.
Denise J. (Harvey) Newman '74, retired teacher in Conway Springs, Kan., public schools, June 9, Wichita.
Barbara A. (Hephner) Nice '82, vocal and instrumental music teacher at Webster Elementary School in Webb City, Mo., May 9, Joplin, Mo.
Frances B. Northum '82, homemaker, Jan. 4, Moncks Corner, S.C.
Betty L. Orton '84, retired Sumner County (Kan.) and Sedgwick County appraiser, Feb. 28, Belle Plaine, Kan.
Cecil A. Peitz '65, retired Boeing Aircraft Co. engineer, April 28, Clearwater, Kan.
Elizabeth J. (Rittenoure) Perkins '49/81, retired Goddard High School art teacher whose life motto was "You can find art and beauty in everything," March 14, Goddard, Kan.
Janet Phelps-Corn '85, vocal music teacher and director of choral arts in Tacoma (Wash.) public schools, April 14, Bonney Lake, Wash.
Sondra S. Pitts '64, sociology graduate, April 25, Decatur, Ga.
Lola K. Ramsey '68/71, retired Wichita public schools psychologist, March 10, Wichita.
Charles T. Reynolds '88, natural science and mathematics graduate, March 9, Harper, Kan.
Leta (Baker) Ridgeway '55, librarian at Eastern Illinois University, Charleston, Ill., Dec. 10, 2004, Charleston.
Guyna L. Russell '79, retired advanced nurse practitioner and anatomy instructor, April 25, Valley Center, Kan.
Walter A. Rutledge '52, former chief engineer at Demco Inc., Oxnard, Calif., and project manager for Ameron, Ventura, Calif., Jan. 20, Ventura.
Dale Sanders fs '33, retired insurance and realty company owner, April 1, Pratt, Kan.
Charles W. Schlicher '55, retired aircraft mechanical engineer, April 13, Park City, Kan.
Dorothy L. (Miller) Sherow '78/80, retired social worker for Kansas Social Services and former nurse at St. Francis Hospital, Wichita, volunteer at Maize Elementary School and avid gardener, April 3, Maize, Kan.
Dennis M. Sherwin '62, former KG&E industrial sales section supervisor and retired KG&E energy utilization manager, May 3, Wichita.
Mary E. (Coleman) Shirkey fs '43, homemaker, May 28, Overland Park, Kan.
Cynthia A. (Draegert) Simpson '73, longtime Wichita psychologist and owner of Hundred Acre Wood Bed & Breakfast in Redstone, Colo., Feb. 22, Redstone.
Darrell S. Sjoblom '81, administration of justice graduate, Aug. 13, 2004, Gravois Mills, Mo.

A. Duane Smallwood '79, award-winning music teacher, retired from Wilbur Middle School (Wichita) in 2001, active volunteer and music competition judge, director of missions for Westlink Christian Church, April 29, Wichita.
Donald H. Smith '42, former petroleum geologist, April 3, Wichita.
Zephalena D. (Davis) Smith '71, homemaker and retired kindergarten, first- and second-grade teacher, May 5, Halstead, Kan.
James K. Sours '49, U.S. Navy veteran of WWII; former director of student services, dean of students, chair of the political science department and dean of the Fairmount College of liberal arts and sciences at Wichita State University (at the time of his resignation from WSU, he reported, "I've been associated with this university for 17 years both as a student and a faculty member. Therefore, one withdraws from it reluctantly and only physically — never spiritually"); former vice president of educational services for the American College Testing program, Iowa City, Iowa; and retired president of Southern Oregon College in Ashland, Dec. 4, 2004, Jacksonville, Ore.
Dorothy M. (Strickland) Stiling '39, church organist, travel agent, volunteer with scouts and PTA, and active in the Republican Women's Club, June 30, 2004, Camarillo, Calif.
Anna E. "Anne" (Stearns) Stoeppelwerth '28, partner in Stoeppelwerth Enterprises of Shawnee Mission, Kan., May 19, Prairie Village, Kan.
Gilbert G. Stout '39, noted seminary educator and consultant to the National Council of Churches, former chairman of stewardship and finance for the National United Methodist Church, member of many civic organizations, including Rotary, Feb. 5, Calimesa, Calif.
Mary A. (Crowl) Striegel '63, impressionist artist in watercolor, oil and pen and ink, silversmith, pianist, composer, vocalist and member of the Christian Motorcycle Association, Desert Disciples, May 10, Mesa, Ariz.
Joylene E. (Mason) Sullivan '53, retired Census Bureau interviewer and homemaker, March 22, Overland Park, Kan.
James E. Taylor '85, United States Postal Service clerk, May 12, Wichita.
Jerry F. Thompson '66, project director for the U.S. Department of Energy, Washington, D.C., June 12, 2004, Bradenton, Fla.
Donald E. Troyer '71/73, retired electrical engineer for Boeing computer services, May 1, Wichita.
Max E. Turner '61, U.S. Army veteran, former field service engineer for the Boeing Co. with assignments in the United States, Europe, Africa, India and Canada, April 29, Laurel, Md.
Ramona (Wiley) Vaughn fs '34, homemaker, June 1, Rose Hill, Kan.
Leonard J. Voth '48, retired homebuilder, former DuPont and Bond Bread Co. employee, U.S. Army WWII veteran, member of the Scottish Rite Bodies, several Shrine organizations and the Royal Order of Jesters, May 12, Richmond, Va.
Clifford E. Wade fs '46, retired Boeing tool engineer; WWII veteran serving in the U.S. Navy and then transferred to the Air Force Reserves where he retired as a lieutenant colonel; former industrial hockey league player who later helped to organize the Wichita youth hockey league, May 11, Wichita.
M. Margaret (Severs) Walls '65, retired elementary school music teacher, June 8, Bend, Ore.
William D. "Don" Webb '55, former employee of the industrial engineering department of Boeing, retired insurance executive, active with the Jaycees, April 19, Edmond, Okla.
Glenn A. Welch '65, pastor of Christ United Methodist Church in Broomall, Penn., Oct. 27, 2004, Chalfont, Penn.
Wallace N. "Wally" White '74, stress engineer for Boeing, May 28, Wichita.
Claudette J. Wilson-Harren '77, graphic artist and landscape designer, May 25, Wichita.
Velma J. Wimes '81, special education teacher who taught in the Philippines, Germany, Georgia, Florida and at Wichita North High School, Feb. 19, Wichita.
Esther A. (Achelpohl) Windler '40, retired music teacher and church organist, April 10, Argonia, Kan.
Carl F. Wiske '57, graduate of the Oklahoma City University School of Law, retired 30-year veteran of the Social Security Administration, social security disability lawyer and volunteer for Legal Aid, member of the Audubon Society, March 19, Oklahoma City, Okla.
Martha G. "Marty" (Green) Wittenbach '67/67/75, retired speech pathologist, Feb. 17, Wichita.
John J. "JJ" Woodward '51, retired owner of J.J. Woodward Jr. CPA Accounting Office and member of many civic organizations, including the downtown Optimists Club and Midian Shrine, March 23, Wichita.
Betty L. (Greer) Young '48, U.S. Coast Guard veteran during WWII, longtime social worker in Oberlin, Kan., April 10, Waco, Texas.