Quality Thru and Thru
Dear The Shocker:
I like to read, but normally get bored with magazines and fall asleep. The fall/winter 2003 issue of The Shocker was terrific. I sat and read it — cover to cover.
It even inspired me to call the alumni association, where I renewed my membership. Membership coordinator Margaret Ochs was very charming, the way she handled the call.
I really love WSU, but I am now more proud and impressed. Your magazine is quality thru and thru.
Byron Wiley '61/61, Wichita
I Remember
Dear The Shocker:
I remember. I was there then. Your article "Once Upon a Velvet Eternity" (fall/winter 2003) was a nostalgic trip to one of the happiest times of my life: a student at WU from 1950 to 1955. I too belonged to a bohemian group, albeit not so successful as your Michael McClure fs '53, Bruce Conner fs '55 and David Haselwood '53.
We stood outside the rotunda on the second floor of the language arts building between classes and practiced Spanish and French together as we smoked. We made mobiles, and we also read Federico García Lorca's poetry.
Señor Savaiano was our advisor and mentor, and although he himself was very conservative, he befriended us and gave us an extensive vocabulary in the Spanish language. Señora Gardner was a pilot for our future, guiding us into careers that could materialize.
I remember Geraldine Hammond '31 from the English department. She taught me world literature, which I still reread today. And you recalled to my mind Irma Wassall who sang Spanish songs at the meetings of the Pan American Club, her black hair tied back in a bun like a true señorita.
Yes, those were good times, but the best time is right now. I conduct a class in memoir writing, and I am also involved in a poetry writing class held at the home of our instructor. We bring snacks and wine. Isn't it clever of us to call it a poetry class?
Thank you again. I am putting this issue with my to-save material.
Pauline (Dobrott) Crowley '55, Virginia Beach, Va.
There's Jif and Then There's Jif
Dear The Shocker:
I thoroughly enjoyed the article on the Coda page of the latest Shocker. I have friends in the UK (Surrey and Bristol) who fell in love with Jif peanut butter on one of their trips over here, and I now send them a 4-lb container each Christmas. You can't get Jif over there, and the product they call Jif is a toilet bowl cleaner.
Sincerely,
John Hagler '67, Topeka, Kan.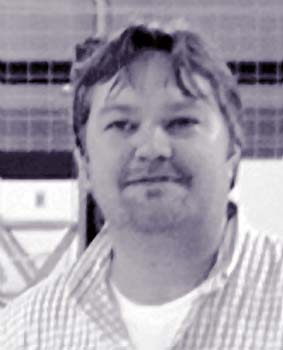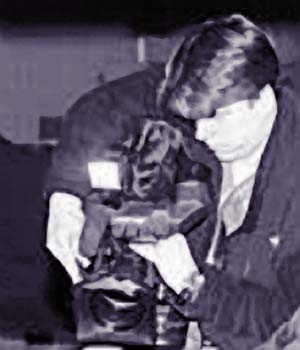 Identity Switch
Dear The Shocker:
Thanks for the fine effort in telling the 50-year story of the Media Resources Center. The account will serve as a nice marker, as we begin our journey towards the century mark.
One item, though, may warrant a correction. I believe the pictures of Todd Lachniet and Svein Schwab were reversed in the sidebar "Media Pros" that accompanied the article.
Mike Wood, MRC executive director
Editor's Note: Indeed they were; our apologies to Todd Lachniet '92, left, and Svein Schwab '94, right.