Super Lawyers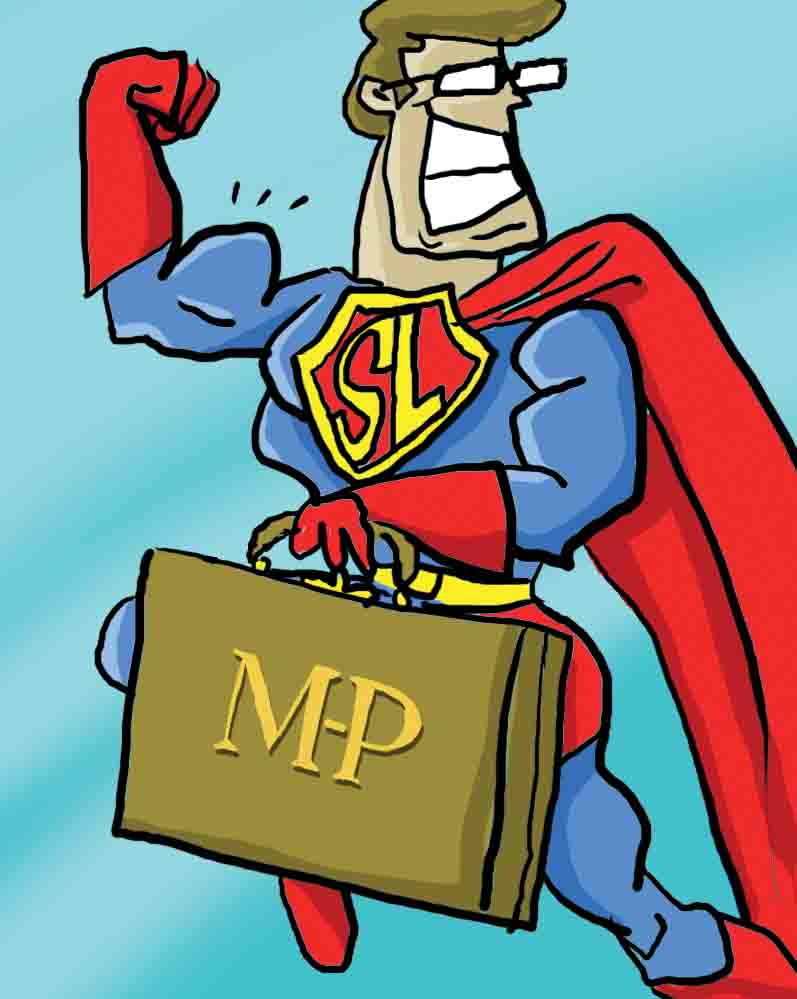 Established in 1951 and guided by a three-R principle (respected, reliable, results-oriented), the Martin-Pringle law office has long been a friend of WSU. In fact, the firm currently boasts six Shocker alumni among its stable of lawyers. This year, the "respected" factor gets a boost as seven of the firm's attorneys receive recognition as Kansas Super Lawyers 2006 and Best Lawyers in America 2007 (as bestowed by Law & Politics magazine). Martin Bauer, Thomas Hamill and Stuart Kowalski were named Super Lawyers; Robert Martin and Ronald B. Rose earned Best Lawyer accolades; and Jeff Kennedy and Terry L. Mann received both awards. Kudos to Martin-Pringle for the honors, and for its continuing support of Wichita State.
---
Soaring with Science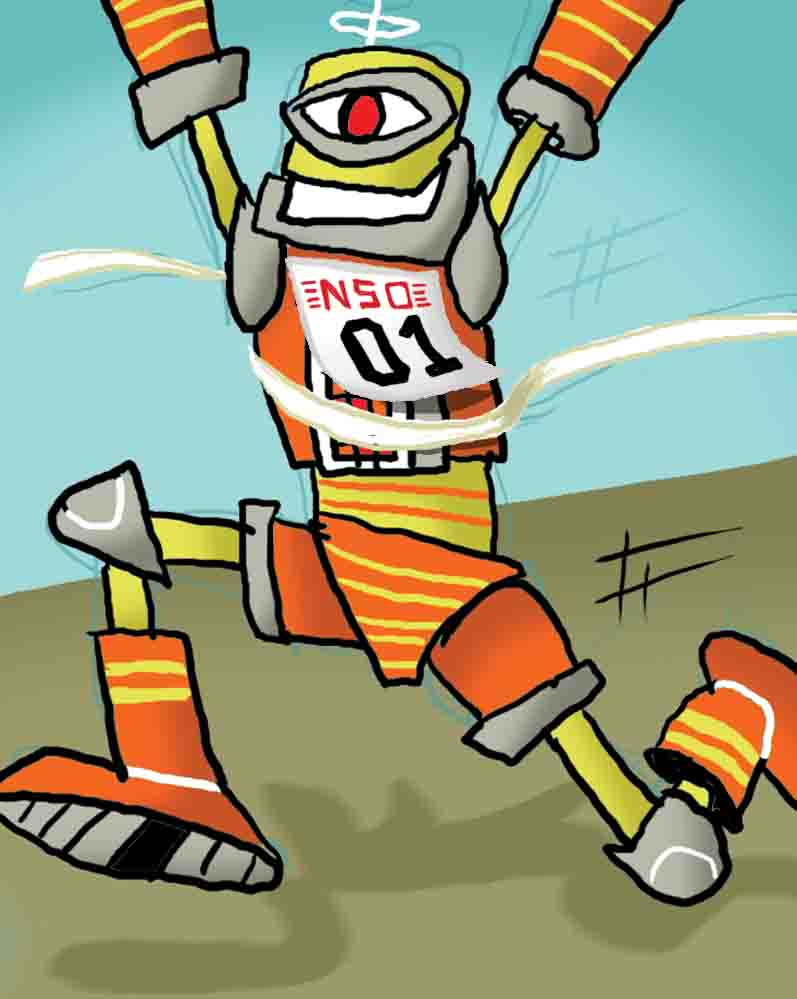 Wichita State is set to host the National Science Olympiad this May, when an estimated 5,000 science-minded people will be on campus. Middle and high school competitors will face off in some 40 events that cover all areas of science. Offering a glimmer of the fun to come are these event names: Storm the Castle, Robot Ramble, Balloon Race, Science Crime Busters. Volunteers are needed May 14-21.

---
Chicago's Top Sports Bar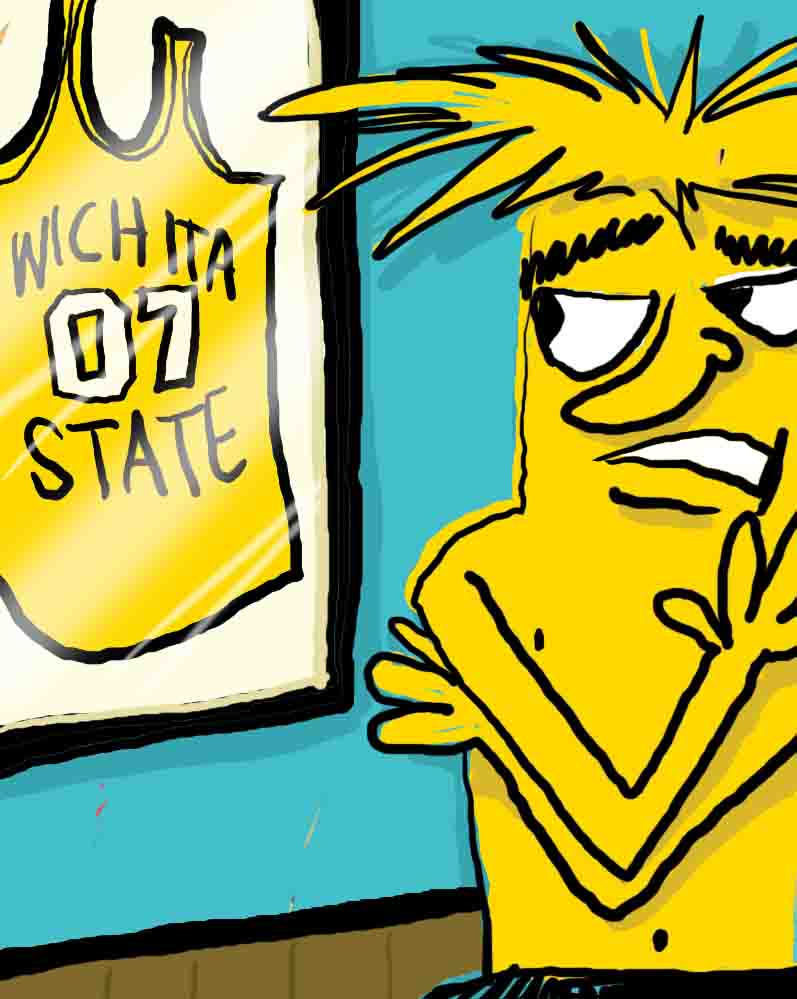 Shockers itching to visit Chicago's Top Sports Bar (according to the latest AOL City Guide poll) should head uptown to Crew. The bar's co-owner is Brian Wells '87, an avid supporter of Wichita State who received the WSU Alumni Association's Young Alumnus Award in 1996. Wells says, "We're immensely proud to have been chosen by the voters as not just the best gay sports bar in Chicago, but the best sports bar period." Crew's extensive beer list and food menu, 16 TV screens and collection of sports memorabilia gave it the edge over the competition in a city with a reputation for extreme sports fandom. Wells keeps the Shocker fire burning. He explains, "I proudly display the WSU flag on our wall along with other WSU memorabilia." Check out the action at www.worldsgreatestbar.com.

---
Million-Dollar Bowler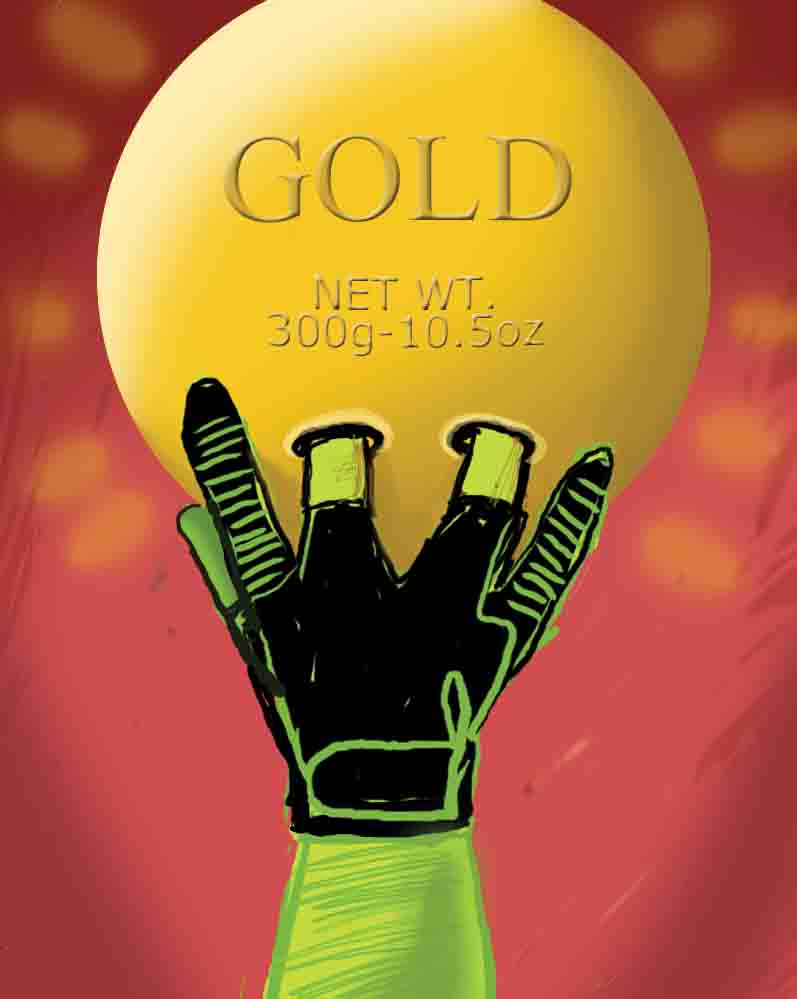 Pro bowler and former Wichita State star Chris S. Barnes '92 became the second bowler in history to sign a $1 million endorsement deal. Barnes, a business management graduate who lives in Flower Mound, Texas, signed an eight-year contract with Columbia 300, the company designated as the PBA's official supplier of high-performance bowling balls. If Barnes is the second, who's the first million-dollar bowler? Don Hall, who inked his deal with Ebonite back in 1964.
---
Extreme Campers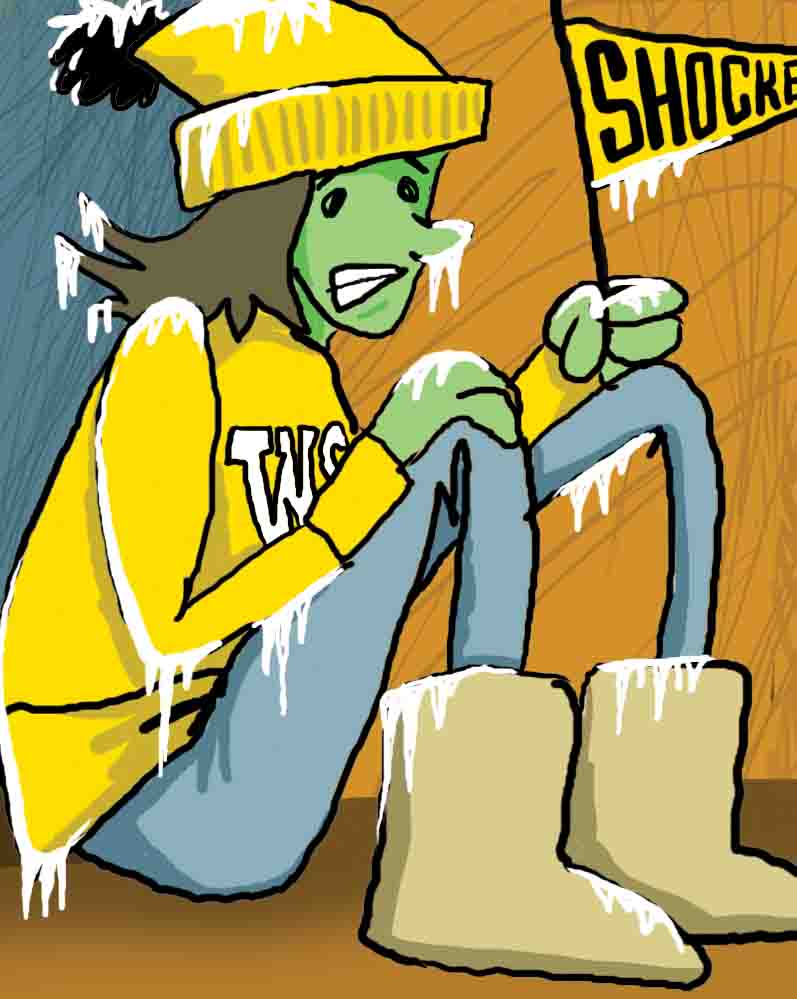 Never mind the mercury being frozen at 18 degrees Fahrenheit and "wind that's blowin' like crazy," Annette Meece, Ashley Laudick, Anjelica Pearson and a small crowd of other intrepid WSU students camped outside Koch Arena the Friday afternoon before Wichita State's Feb. 3 game against Southern Illinois. "It feels like it's below zero," relates Meece, a junior studying criminal justice. Helping keep the extreme campers as toasty as possible were Debbie Kennedy '94, WSU Alumni Association executive director, and Terrell Benton '05, the association's director of alumni relations, who passed out coffee and hot chocolate provided by WSU Dining Services. Why camp in such elements? Explains Meece, "I love my Shockers!" Laudick and Pearson add,
"We're true and loyal fans!"
---
Close But No Crown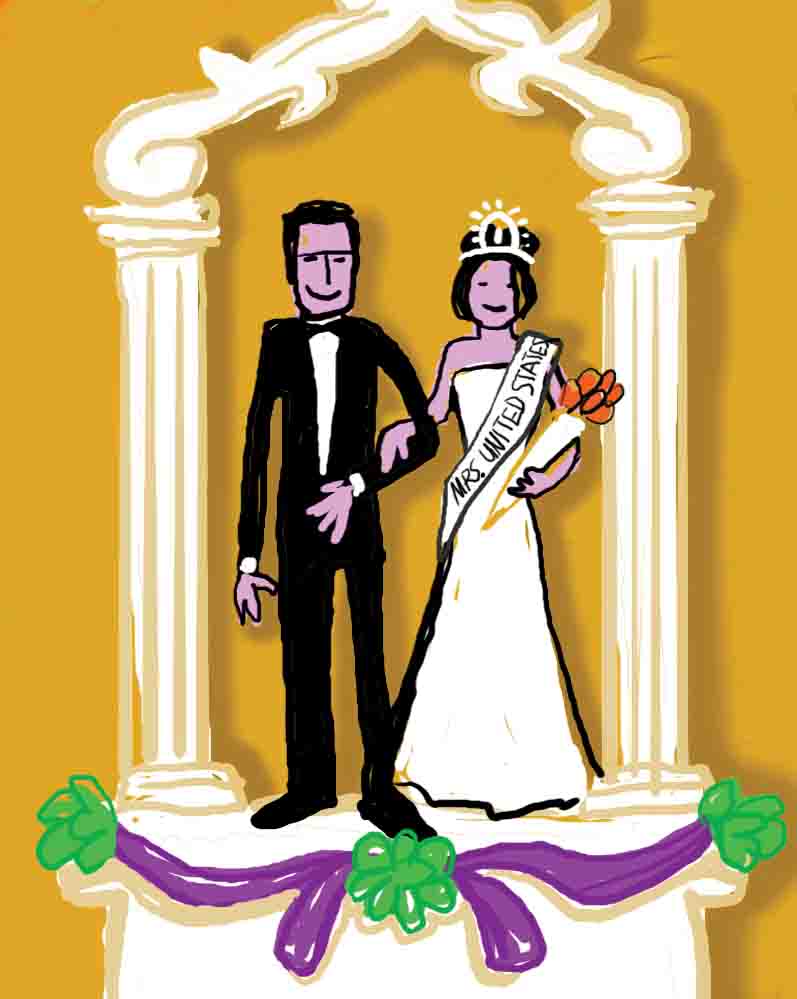 Mrs. Kansas Kim McDowell '94/00 was among the top 10 finalists vying for Mrs. United States honors last July in Las Vegas — becoming the first Mrs. Kansas to break into the top 10. During her reign, McDowell, who teaches curriculum and instruction at Wichita State University, took as her platform raising awareness about the importance of early intervention for academically at-risk students due to communication impairment or poverty.
---
Dig the New Cedar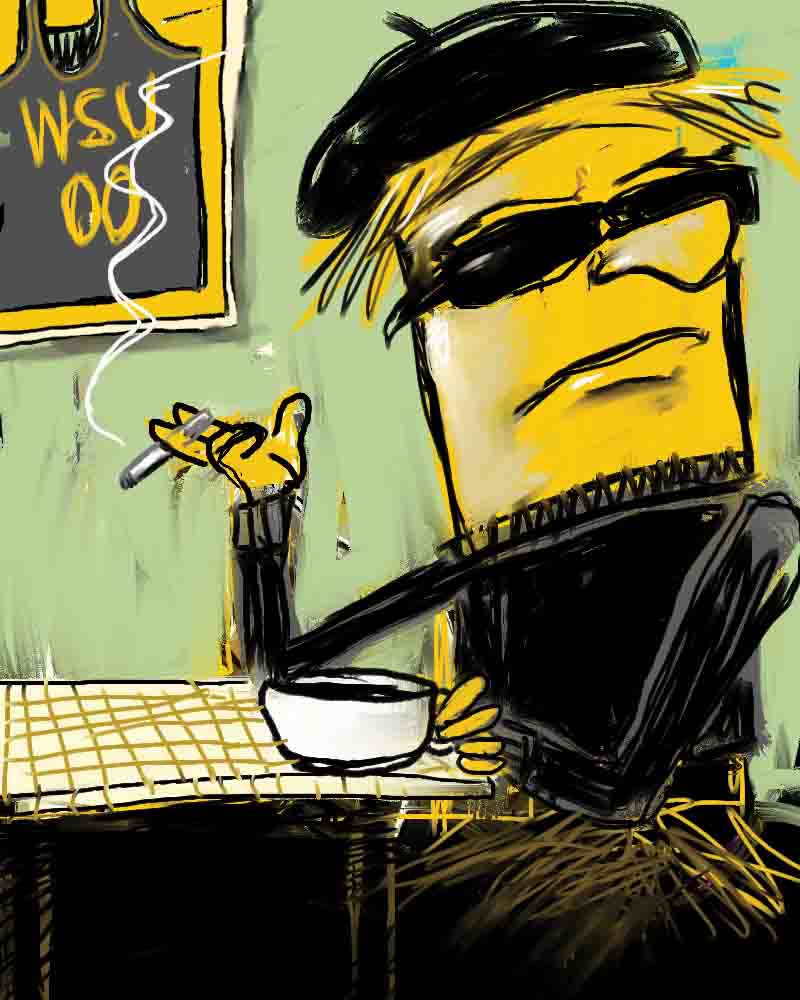 Perhaps no bar has entertained more generations of Shockers than the venerable Cedar Saloon at 3906 E. 13th Street. Established by brothers Tom and Ted Wertz in 1952, the bar became famous for its "big ham sandwiches," cold beer and proximity to the university. Slowly but surely, the walls, tables and booths were covered in a mix of carved graffiti and WSU memorabilia. Recently, another brother duo, Terry and David Baker, made the tough decision to relocate the bar to 2120 N. Woodlawn. But fear not: The new digs are bigger, but retain the heart and soul of the old Cedar. In fact, the Bakers plan to install much of the graffiti-adorned furniture into a special section of the new establishment as homage to the bar's long history as a home-away-from-home for thirsty Shockers.

---
Your E-Shocker Mag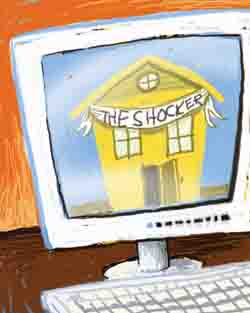 Did you ever read a feature article, mini-profile or alumni news story and wish you could easily share it with a friend? You can! Selected stories from each print issue of The Shocker are online at TheShockerMagazine.com for your electronic reading — and sharing — enjoyment. Log on any time!