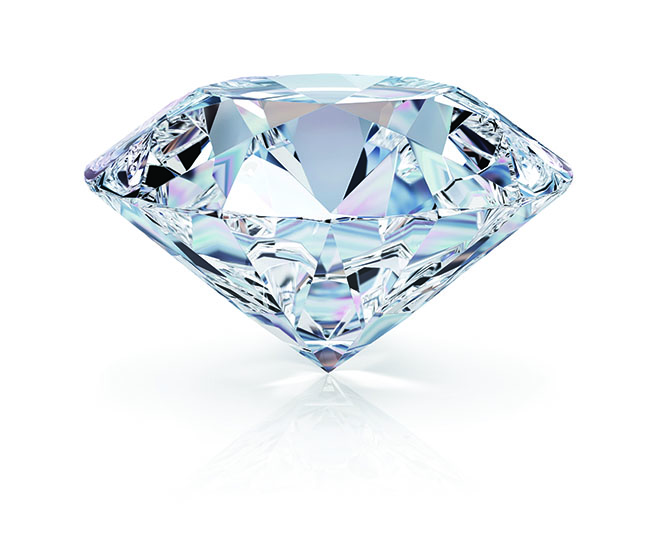 The Wichita State community came together June 2 to celebrate the diamond anniversary of the WSU Alumni Association's 60-year-old awards program. The banquet and awards ceremony this year — held on campus in the Rhatigan Student Center's Beggs Ballroom — honored five individuals. This year's honorees prove yet again that a great university produces great alumni.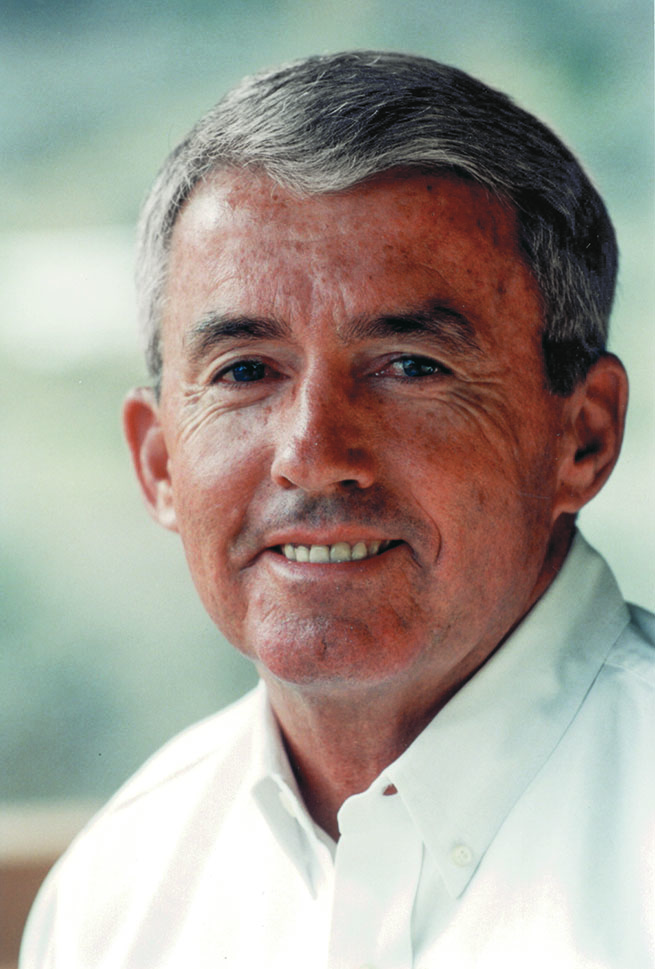 BOB YOUNG: ACHIEVEMENT
Bob Young '61 has hit the apex in three quite different fields: philanthropy, banking and — well, we'll get to that ...
Young has been a banker since 1961, the year he graduated from the University of Wichita with a bachelor's degree in business administration.
He drafted his education and hard-work ethic into career-advancing positions with, first, the FDIC and then at banks in Wichita and Denver. When in Colorado, this Kansas native fell in love with the mountains and, in 1973, along with several other investors, founded Alpine Bank in the small town of Carbondale.
Today, he is the principal stockholder, chairman and CEO of Alpine Banks of Colorado. Headquartered in Glenwood Springs, Alpine Bank has just under $3 billion dollars in assets and some 40 locations throughout the state.
The employee-owned bank serves more than 130,000 customers — and makes philanthropy and community involvement keys to its mission.
In 2011, Young was inducted into the Colorado Business Hall of Fame. Young has been in the victory circle for so many philanthropic pursuits there's no way to list them all.
But here are two: He was named Colorado's Outstanding Philanthropist in 1995. And he is a namesake of the Calaway Young Cancer Center in Glenwood Springs, which opened in 2012.
A proud family man, Young has five children and seven grandchildren. He's an active outdoorsman who likes golf, skiing, offshore fishing and boating.
And for 40 years he's been dialed in to — sports cars and sports car racing. In fact, he's a 10-time — yes, 10-time! — Rocky Mountain Division National Champion.
Although he no longer races in Sports Car Club of America sanctioned races, he can still be found with the hammer down taking laps at the track.
For his turbo-charged accomplishments as a banker, philanthropist and Shocker, J. Robert Young is the 2015 Alumni Achievement Award honoree.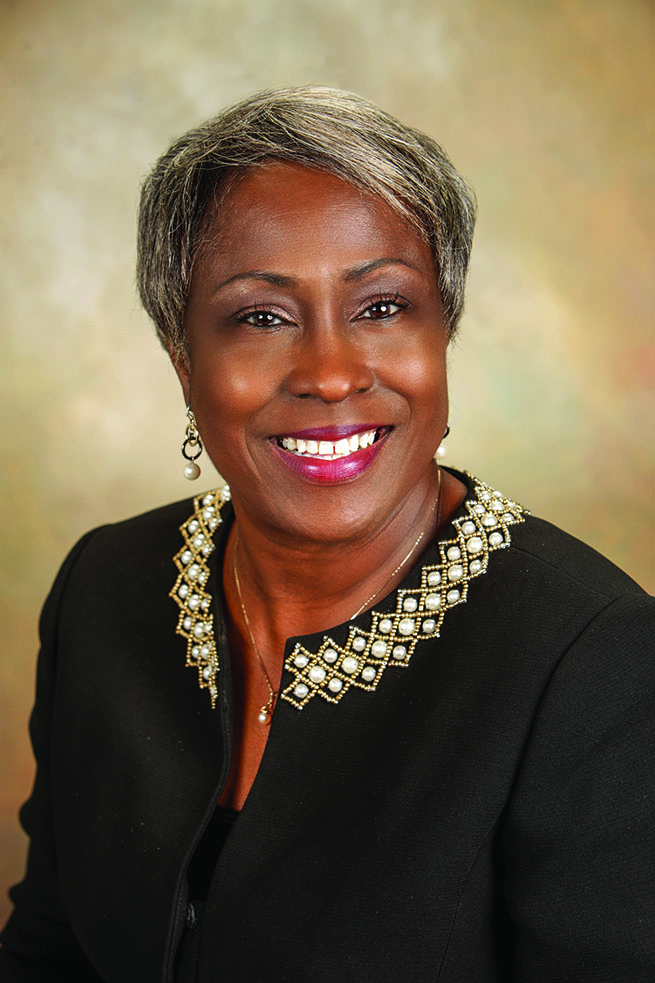 JUNETTA EVERETT: ALUMNI RECOGNITION
Shocker connections abound in her life. In 1979, Junetta Everett '79 was the first African American to graduate from Wichita State's dental hygiene program — and she has stayed connected to the program and to WSU ever since.
Signs of her Shocker connections are everywhere. Her husband Victor is also a WSU graduate. Today, they are the proud grandparents of three and parents of five sons.
Yes, five — together, they could man a basketball team! Which brings us to another of Everett's Shocker connections: WSU Athletics. She's a fan of all Shocker sports, perhaps especially track and field, and says she absolutely loved getting to know the student-athletes during the year she served as president of the Shocker Athletic Scholarship Organization.
Recognized for her leadership with a granite paver in Wichita State's Plaza of Heroines, Everett has way too many university and community service credits to mention here.
Suffice it to say, there is a dental hygiene scholarship named for her at WSU, and in 2004 she was honored to be the commencement speaker for the College of Health Professions.
She's also a founding member of the WSU Alumni Association's Women United for the Shockers.
Everett has excelled in her profession. After practicing for nine years as a registered dental hygienist, she made the move to the corporate world and in 1989 accepted a position at Delta Dental of Kansas.
Today, she serves as vice president of professional relations. This distinguished WSU graduate and proud Shocker at heart is the recipient of the 2015 Alumni Recognition Award.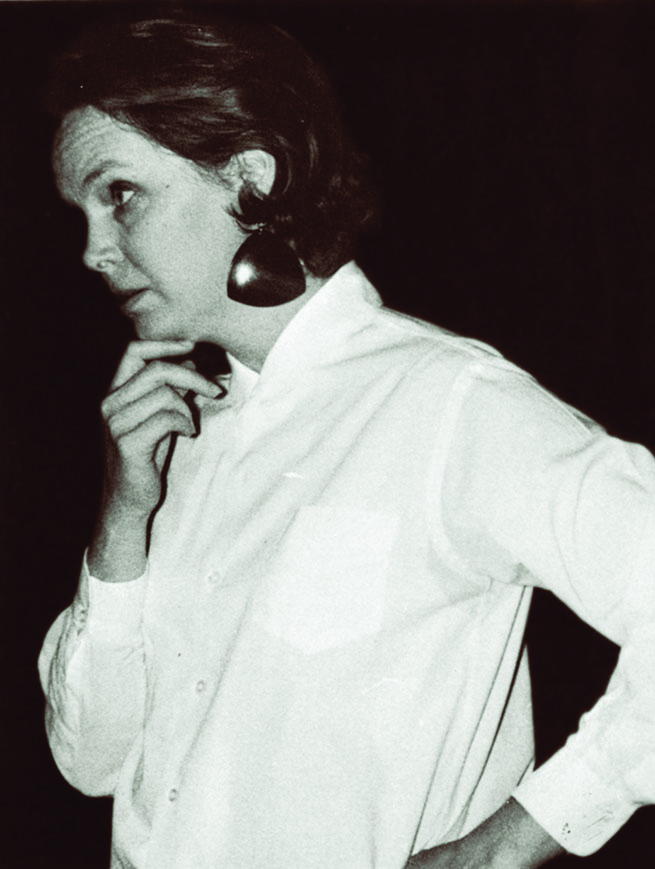 JOYCE CAVAROZZI: UNIVERSITY RECOGNITION
Associate professor emeritus of performing arts Joyce Cavarozzi once explained that her job in university theater was helping introduce students to new ideas and new voices — whether that new voice came out of a 400-year-old play by Shakespeare or Eve Ensler's Vagina Monologues.
In her long career at WSU, Cavarozzi designed costumes for more than 150 productions, directed nearly 110, and performed on stage, TV and in several movies.
She taught acting, directing and the honors program to thousands of students from the year she arrived at WSU, 1965, until her retirement in 2006.
Among her honors: she received the Kennedy Center Gold Medallion for educational theater and is a member of the local Mary Jane Teall Theatre Hall of Fame. Yet her real awards, she says, are her students — some of whom have gone on to careers of acclaim.
For this teacher-artist's lasting contributions to university theater, we are proud to introduce her in the role of the 2015 University Recognition Award honoree.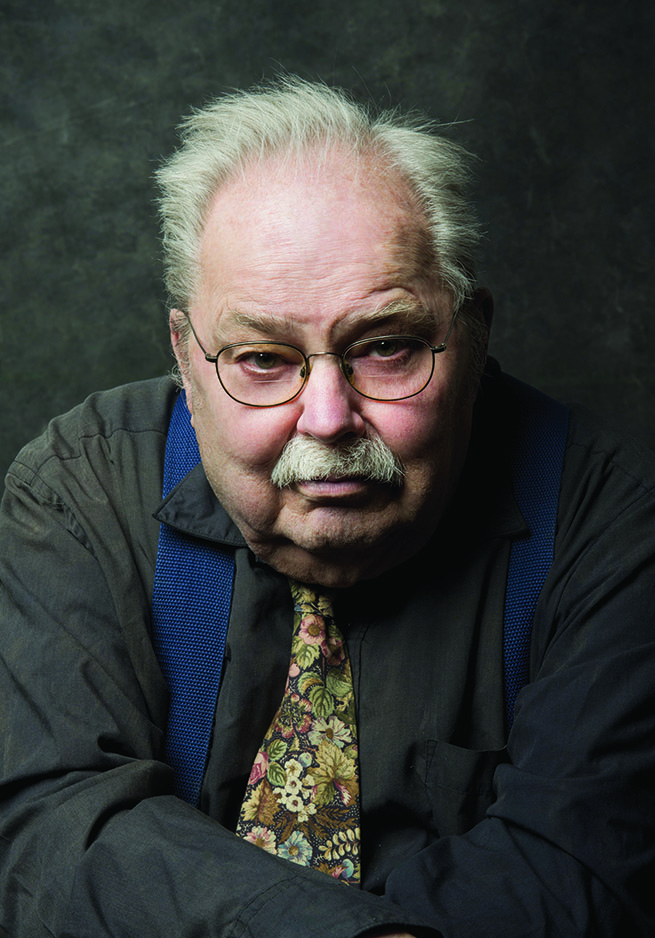 JIM ERICKSON: DISTINGUISHED SERVICE
Always eccentric, retired Wichita State associate professor of English Jim Erickson has mixed up a potent brew of credits as a teacher and all-round Wichita community and media personality.
You may know him as Dr. Erickson, who arrived on campus in 1964 to teach his academic specialties: 18th Century English Literature, and Narrative in Literature and Film.
He taught for 32 years at WSU before retiring in 1996.
You may recognize him from local television or from his movie-review commentaries on KMUW, something he's been doing since 1974 — and now he is being recognized for his decades of service, in all its forms and guises, with the 2015 Distinguished Service Award.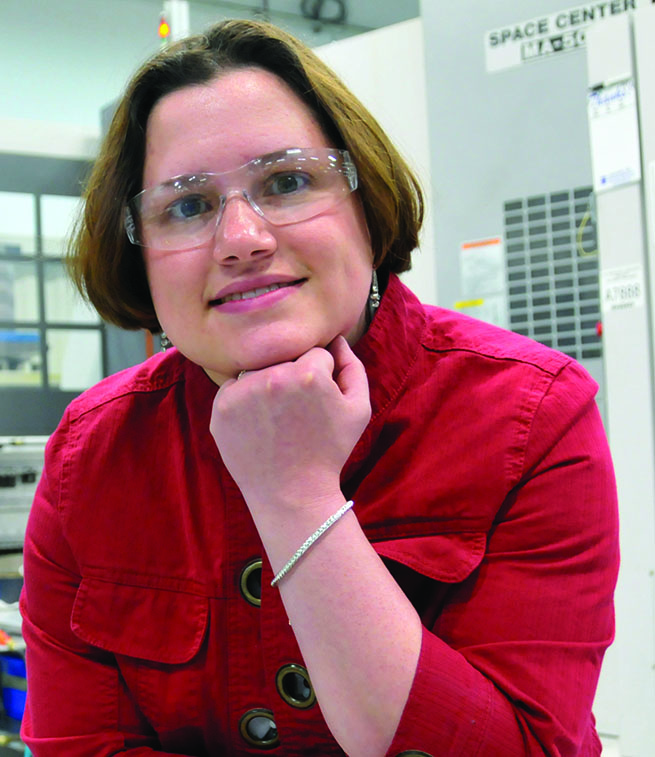 JOAN WAGNER: YOUNG ALUMNI AWARD
A Wallace scholar at WSU, Joan Wagner '99/04 has almost always been interested in making things more efficient.
Today, the industrial engineer is a systems engineer at Spirit Aero-Systems.
The efficiency expert that she is, she also finds time for many community service projects, despite a demanding work schedule.
For all of her meaningful — and most efficient — pursuits, she is the 2015 Young Alumni Award honoree.