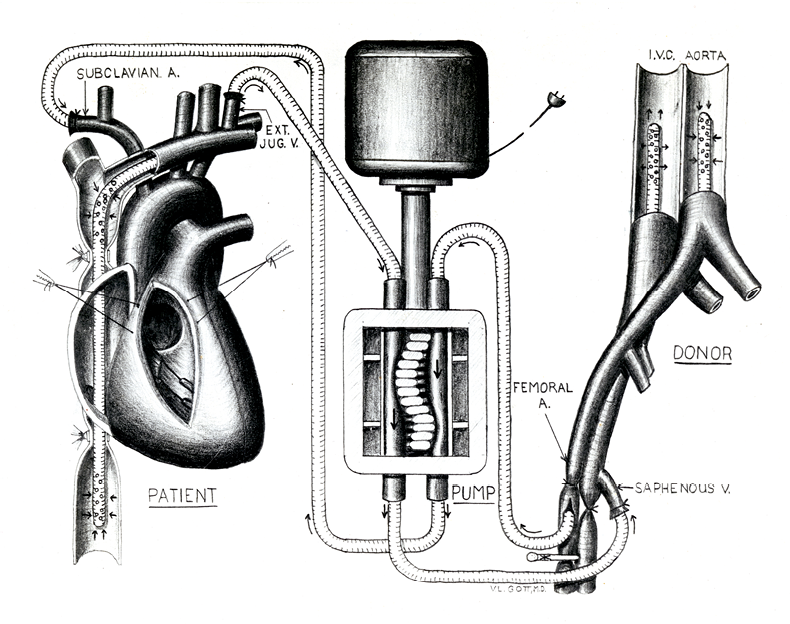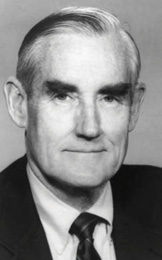 Vincent Gott '50 topped off about 160 pounds when he played football for the Shockers and was part of their 1949-1950 bowl teams. He has great memories of his teammates, including Ed Kriewel '51 and Linwood Sexton '48. In visiting with Dr. Gott, the future awaiting after those playing days could never have been anticipated.
Gott was admitted to Yale Medical School and upon completion went to the University of Minnesota for his intended internship in plastic surgery. One event there changed his life completely.
In 1954, he witnessed the attempt of the first open-heart surgery, involving a 1-year-old boy. It intrigued him, and he later made a pencil drawing of the boy's heart. That drawing was of such a high quality that when the soon-to-be world famous cardiac surgeon C. Walton Lillehei saw it, he invited Gott into his lab group. This group clearly could be called the world's pioneers in open-heart surgery. Dr. Gott himself would become one of a trio of individuals from the Minnesota lab who created what today is informally called the pacemaker.
Without having any awareness of its eventual significance in his life, 12-year-old Vincent began drawing with the direction of a private teacher and continued developing that skill throughout his professional career. He was exceptionally talented, and he drew on that skill as he observed this first open-heart procedure.
Eventually, Dr. Gott joined the staff at Johns Hopkins University as cardiac surgeon-in-charge at the teaching hospital of the University School of Medicine and is recognized as one of the foremost surgeons in the nation. He operated until he was 67 and long after that served as a professor of surgery at Hopkins. Throughout his decades there, every week he took drawing instruction.
When Dr. Gott was 85, he decided to develop a pictorial history of open-heart surgery. Five years later, he has completed this effort, which includes 75 watercolor paintings, each one depicting a heart defect. One painting illustrates a healthy heart as a desired point of departure. Descriptive text accompanies each painting. Together, the text and paintings are the basis for a book with the tentative title Mending the Heart: A Pictorial History of Open-Heart Surgery. The book also features original paintings of 26 outstanding heart surgeons who were his friends and colleagues.
How many individuals in the entire world at age 90 could paint with such precision to illustrate the history of open-heart surgery?
One: Dr. Vincent L. Gott.