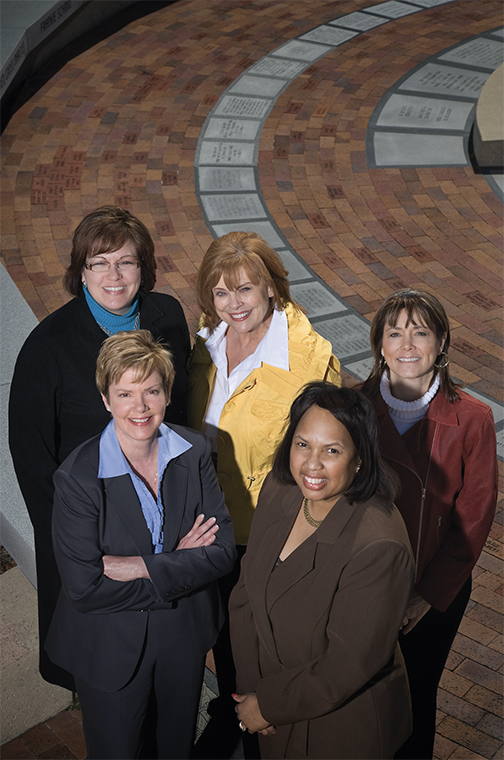 Former Secretary of State Madeleine Albright has one, and so does famed suffragist Susan B. Anthony. As does
tennis legend Billie Jean (Moffitt) King. And Miep Gies, the woman who helped hide Anne Frank's family. Each has a
brick in the Plaza of Heroines.
Their bricks and many, many others — along with pavers and benches — comprise the plaza, which is nestled right in the center of campus.
Some of the names on the plaza's bricks are known worldwide, while others are recognized by only a few, but that doesn't matter. Not in the Plaza of Heroines. Here, the famous are right in the midst of the not-so-famous.
If Frank Capra's classic "It's a Wonderful Life" has taught us anything, it's this: We all make a difference, and the lives of so many others would be that much less without our presence.
There have always been too many unsung heroes, and 10 years ago, WSU women's studies faculty and members of the WSU Women's Studies Community Council Advisory Board determined there were also far too many unsung heroines. They launched the Plaza of Heroines project.
At the onset of the project in the late 1990s, many outside the faculty and council considered the undertaking admirable, even noble, but doubted it would ever come to fruition.
The scope was too large, they thought, and too many people would need to reach consensus on too many details. But the challenges were surmounted, and today hundreds of students walk through the plaza on their way to classes, or sit on its benches to enjoy a nice day. The plaza, in fact, has become a kind of sacred space, which is precisely what was intended: a place of reverence within a place of use. At the plaza project's kick-off campaign on March 18, 1997, the late Joan (Kallail) Kamas shared her definition of heroine: "A heroine in the broad sense is any woman who is admired and emulated for her achievements and qualities. The plaza is a place where we honor women publically and in a place of perpetuity."
Central to the plaza's initial and ongoing success is the women's studies community council. Five former women's studies students — Allison (Hardage) Price '80, Nancy (Riley) Smith '91, Vicki Stamp fs '88, Lynn (Kincheloe) Stephan '64/92 and Linda Talbott fs '89 — are credited with originating the idea for the development of the community council in the late 1980s. They were so influenced and impressed by their courses and professors that they wanted to continue their involvement with Wichita State's women's studies department.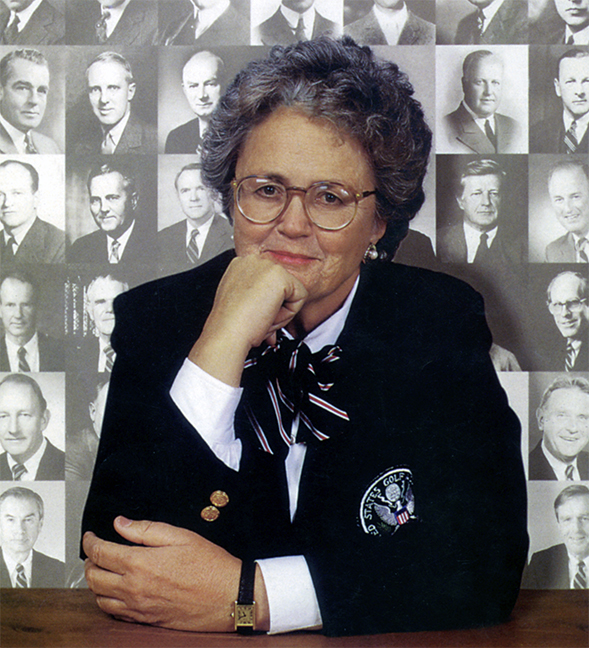 As Lisa Callahan '77, a former community council president and its current vice-president, explains, these women approached the women's studies faculty and asked a simple question: "How can we help you?"
The first official council meeting was held on Nov. 14, 1989. According to board documents, those attending this initial gathering — in addition to Price, Smith, Stamp and Stephan — were Joan (Schiff) Beren '83; Sue Coleman; Gayle Davis, a member of the women's studies faculty; Jessica Evans; Fran Jackson fs '05; Sally Kitch, chair of women's studies; Carol (Wolf) Konek '68, women's studies faculty member; Ruth Ann (Greenstreet) Messner '78; Dorothy Miller, women's studies faculty member; Vickie Reiff, Barbara Ritchie; Anita Skeen, WSU English faculty member; and Lee (Goodman) Starkel '80. Attending as guests were Sue Rathbone '96, Shirley (Caplin) Glickman '83 and Katie Dempster.
Ever since that beginning, Callahan relates, council members have steadfastly "focused on two major goals: increasing public awareness of the women's studies program at WSU and raising funds for scholarships, research and community activities."
Since its dedication in Sept. 1998, the plaza has had a two-fold purpose: It offers a lasting way for individuals, groups and families to honor the women who have made a difference in their lives, and it helps WSU's Center for Women's Studies raise money for scholarships.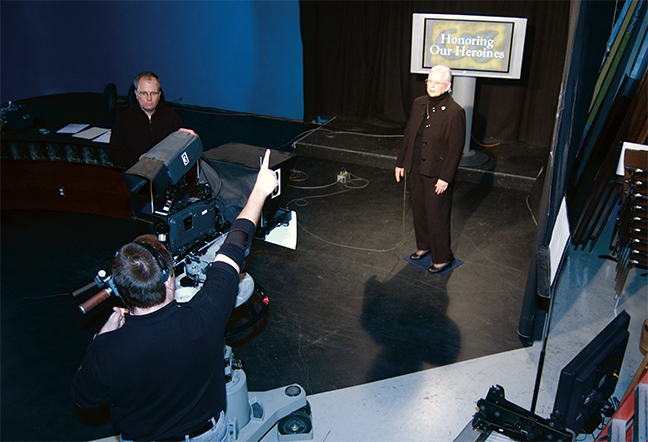 In the documentary For Generations: Making a Plaza of Heroines at Wichita State University, Konek, former women's studies chair, notes that the leaders of the plaza fundraising drive took a different approach: "My idea of fundraising for feminism is one of inclusion. When we first started our fundraising, on the community council, people said, 'Well, find a few big donors.' And that, of course, is the way an androcentric group would try to raise money. This is a much better strategy. It involves a lot of people making contacts throughout the community."

While bricks and pavers can still be purchased, and tend to be popular Mother's Day gifts, members of the community council have broadened fundraising efforts in connection with the plaza. Beginning in March 2007, a number of Kansas women who have been pioneers in their fields and whose accomplishments are recognized in the plaza are selected for special "Honoring Our Heroines" tributes.
With the assistance and support of KPTS TV Channel 8, KMUW-FM National Public Radio, Triplett Woolf & Garretson LLC and Wichita State, brief biographies of the honorees are produced and featured on KPTS and KMUW during March (which is Women's History month), furthering public awareness of the many and diverse contributions of women to their communities.
Rachael Pirner fs '86, an attorney at Triplett Woolf & Garretson and the current community council president, explains that the bottomline mission of this project is to raise money for women's studies scholarships. "This is one of those rare projects in which there are only winners," says Pirner. "There are no losers."
This year six women were selected to be honored: Elizabeth A. McLean, Deltha Q. Colvin '72, Ivonne (Kamen) Goldstein '04, Velma (Lunt) Wallace, Judith Bell '61/61 and Nahima (Salamy) Farha.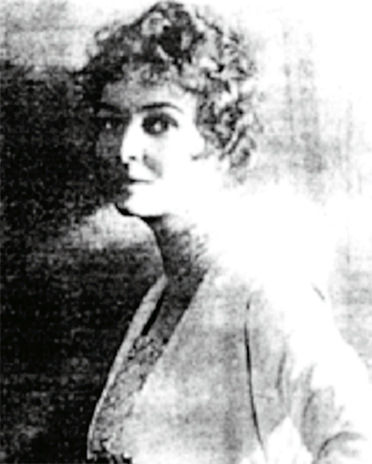 Born in 1897 in a Canadian log cabin, McLean studied art in New York and became one of Wichita's leading ladies. Heavily involved in community activities, she succeeded in 1959 in stopping the destruction of a residential district by driving to Topeka — alone — to demonstrate a different path for the construction of Interstate 235.
Colvin, once considered a "high-risk" student herself, is assistant vice president for campus life and university relations at Wichita State. An advocate for equal educational opportunities, she oversees the university's federal trio programs, including Upward Bound, a high school program for students who have the potential to be first-generation college graduates in their families. One of 16 children, Colvin credits her mother Arzellion with inspiring her to succeed.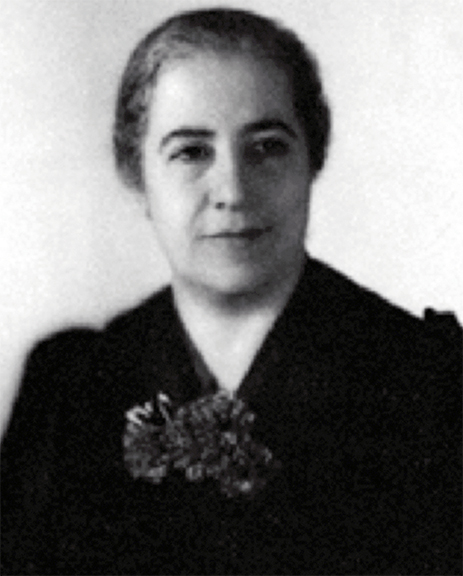 As a young widow in 1920, Farha fled her home in Lebanon with her eight children when the Turkish army ravaged her countryside during World War I. She came to America, to Wichita, where she embraced freedom in all its aspects: freedom of religion, freedom of speech, freedom to build a new life.
Among Wallace's dreams for a better Wichita was a place where science would be accessible to children. Thus, she was key in ensuring the completion of Exploration Place. In 1976, she and her husband established the Dwane and Velma Wallace Endowment at WSU, which supports scholarships for engineering students. To date, the scholars program has benefited more than
200 students.
Goldstein's community volunteerism spans an impressive four decades and includes involvement in organizations that range from the Missouri Jewish Federation to Planned Parenthood to Music Theatre of Wichita. In 2004, at the age of 72, she earned a degree in women's studies from Wichita State.
Bell, a two-time member of the U.S. Curtis Cup Golf Team and the first female rules official at the Masters, is also the first woman nominated and elected president of the U.S. Golf Association. Her willingness to give of her time to various causes, and her ability to work as a team player on and off the greens have earned her the respect of many.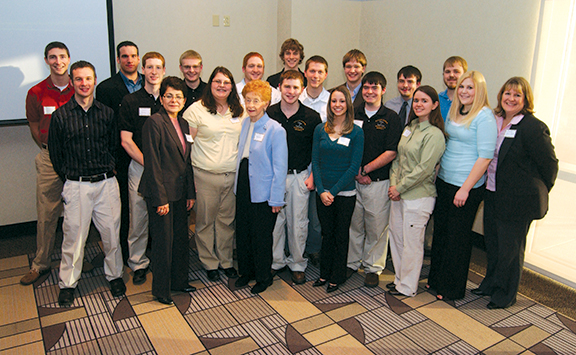 One afternoon in early March, five current and former community council members — Callahan, Pirner, Carla (Shepard) Eckels '84, Sheryl (Miller) Wohlford '82 and Bonnie Bing Honeyman '70/76 — pay a visit to the plaza. They share a deservedly deep sense of pride when looking at the plaza as it stands today.
"I love the idea of the plaza," says Wohlford, "of linking the students of today with students of the past and with the women honored here and their rich histories." As they sit on the plaza's benches, the women become pleasantly nostalgic. "Sally Kitch," one says. "She taught my first women's studies class," Callahan adds. "She was encouraging and supporting. We didn't know about 'empowerment' back then. Her classes were always …"
"… sold-out," finishes Eckels, a council member from 1999 to 2005. "I was also inspired by Carol Konek."
Both the plaza itself and the newer Honoring Our Heroines program provide permanency to remembrances of the lives of women who have inspired and made a difference. Eckel's mother is honored in the plaza and was featured in the documentary about its construction. "Honoring her in the plaza was a wonderful gift," she relates. "It wasn't something like a gift of perfume. It's great for her to come and walk on campus because she has a place in it. She has a lasting gift."
As a member of the Women's Studies Community Council Advisory Board from 1997 to 2003, Honeyman concurs. "The thing that I love," she says, as she glances across the plaza, "is we would sit at those meetings years ago and visualize.
"And now it's even better."
---
Honoring Our Heroines: The First Class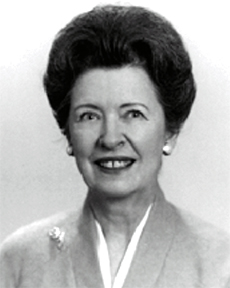 When people see the three Ionic columns gracing the 17th Street entrance to WSU, they can thank Kathlien (Robertson) Edmiston '33. The columns, part of the university's first library façade, were scheduled to be torn down in the early 1970s. To keep the columns from being razed, Edmiston sat atop one of them as a bulldozer waited. The act of bravado worked, and the columns were saved. The action was typical of Edmiston. Deeply involved in politics, she was an advocate for the university to be part of the state system. Politics, she espoused, is the art of the possible. Her involvement with WSU was so keen that her three children often referred to the university as "her fourth child."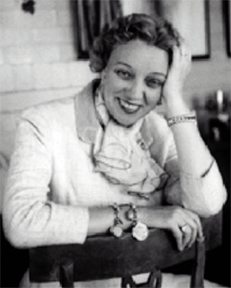 As part of Olive Ann Beech's funeral service in 1993, a stream of general aviation aircraft flew over downtown Wichita. It was a fitting tribute to Beech, known as the First Lady of Aviation. Along with her husband, she founded world-famous Beech Aircraft in 1932. She received numerous awards, citations and honors for her role in building aviation into the industry it is today. Accountability was important to her. People are free to make decisions, she believed, but people also are responsible for the results of those decisions. "You have to sit on your own blisters," she would say. Among her many honors was being conferred an honorary degree of doctor of business administration in 1982 by WSU for her "premiere role in American aviation."

Jane Brooks played a vibrant role in her community. Wife of Charles H. Brooks, a prominent Wichita lawyer, Brooks was mother to one son and three daughters. She was deeply involved in the League of Women Voters, and the Brooks' home was a center of league activities and study groups. She also was a member of the National Society of the Colonial Dames and a charter member of the Twentieth Century Club. Brooks, who died in 1945, was described as a "tower of the social structure during the 1930s, a formidable lady who you knew would make a success of whatever she did."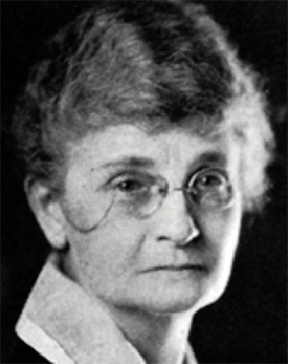 At a time when few women were involved in higher education, Flora (Colby) Clough was a professor of language and literature at Fairmount College and later the University of Wichita. She formed five societies for women students, headed the women's department and served as dean of women. She was a popular teacher, but no one got off easy, as she also had a reputation for being demanding. She played a major role in Sorosis, an organization for college women. Although she retired in 1931 and moved to California, she continued her ties to WU by serving as university historian. She died in 1953.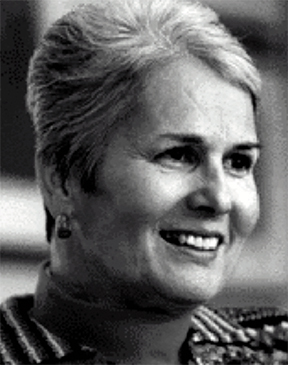 Ann (Aldrich) Fugate didn't let anything stand in her way — not even muscular dystrophy. Diagnosed with the disease at the age of 21, she heard professional projections that her life would not be long or normal. She lived 66 years, and her life was full of accomplishment, including an early milestone of winning a nationwide fashion design contest. She also started a Planned Parenthood clinic in Wichita in the 1970s. A graduate of the University of Oklahoma, she won the Caliendo Life Worth Living Award in 1998, bestowed upon an individual who's a role model for those with disabilities.

No one could ever tell Olive (White) Garvey to slow down. A Washburn University graduate, she taught school and then raised a family of four children with her husband. After his death in 1959, she sprang into action as a businesswoman in control of a multimillion-dollar enterprise. She was a noted author of plays, poetry and books, and she co-founded Music Theatre of Wichita and the Institute of Logopedics, now Heartspring. She also played key roles in the Urban League, KPTS and was one of the first women members of the Wichita Chamber of Commerce. At 80, she founded the Center for the Improvement of Human Functioning.

Nancy (Landon) Kassebaum Baker came from a famed political family. Her father, Alf Landon, was the 1936 Republican presidential candidate. In 1978, she rose from a local school board position to win a seat in the U.S. Senate, becoming the first woman in that august body to gain a seat on her own. During her 18-year tenure, she served on banking, budget, commerce and foreign relations committees and in 1995 became the first woman to head a major senate committee. She retired from politics in 1996.

A lifelong lover of the arts, and an artist herself, Mary R. Koch made supporting theater, dance and visual art her passion. In 1932, she married Fred Koch, founder of Koch Industries, and they raised four sons. Through the Koch Foundation, she helped channel funds to a variety of cultural organizations and educational institutions, including WSU. An avid outdoorswoman who enjoyed playing tennis and golf, Koch died in 1990.
---