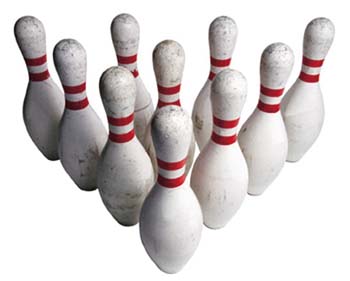 World Cup Bowler
Wichita State bowler Kristal Scott won third place at the AMF World Cup in Attaya, Thailand this fall.
Scott beat number one seed Kristen Penney of England in a semi-final match, but lost to Lisa del Rosario of the Philippines. Scott tied with Ross Greiner of the Netherlands for third place.

National Attention
WSU's bowling program received national media recognition in a Nov. 27 article of USA Today. The author of the article, Tom Clark, recounted his experience as a guest on the PBA Tour and mentions bowling with several Shocker bowling alumni, including Chris Barnes '92, Patrick Healey '92 and Justin Hromek fs '89.

More Bowling News
The WSU bowling squad competed in its second tournament of the season in November at the national Collegiate Match Games in St. Louis.
The women took fifth place, and the men placed tenth in the tournament, which was extremely competitive, with 51 men's teams and 36 women's teams participating. Shocker head coach Gordon Vadakin '82 is pleased with how the team is coming along: "I'm encouraged by where we're at. Our group typically improves as the season progresses, and I think we'll get nothing but better."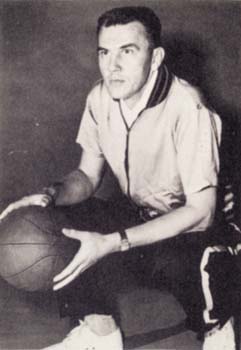 Ralph Miller Night
Wichita State honored Ralph Miller, WSU head coach from 1951-52 to 1963-64 and Naismith Basketball Hall of Famer, at the Dec. 8 WSU vs. Tulsa men's basketball game by raising a permanent banner in his name during a halftime ceremony in Levitt Arena.
The late Miller was represented by his wife Jean and a number of his former Shocker players, including Dave Stallworth, who told the 10,000-plus fans in the Roundhouse, "He was a great coach. Under his wings, he made me the best player I could be."

Shocker Netters
Second-year volleyball head coach Chris Lamb has announced the team has received National Letters-of-Intent from three athletes: Heather Hainline, Jen Ray and Darci Hohs, who are set to join the Shocker program for the 2002 season.
Hainline, from Papillion, Neb., is a 6-2 middle blocker. Ray is also a 6-2 middle blocker, but hails from Pueblo, Colo. Vohs is a 6-1 left/middle hitter from Galva, Iowa.