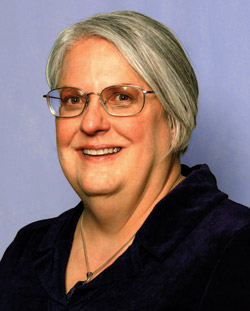 It's estimated that 16 million American women (including 28 percent of women aged 30 to 39) suffer from reduced bladder control, a statistic that inspired Dr. Leslie Page '77/96 to take action.
Her new Wichita-based practice, WholeWoman Center, opened its doors in January and focuses on the treatment of urinary incontinence and other pelvic health issues.
A board-certified urologist and gynecologist, Page practiced in the mid- to late-1990s at the Augusta, Kan., Medical Complex. Then after a six-year stint practicing urogynecology and pelvic reconstruction surgery in North Carolina, she returned to Wichita.
The opportunity to establish and operate the WholeWoman Center in her hometown is a dream come true, she says. One of a family of Shockers that includes husband Tom L. '60/85, son Tom O. '97 and daughter Katie '96, Page has crafted a unique "whole woman" approach to health care, combining the traditional practices of urology and gynecology.
It is her hope that the strategy will result in a destigmatization of women who suffer from incontinence and related feminine health concerns.
"Women who leak several times a day sometimes do not even want to leave home because they're worried about embarrassing accidents," says Page. "Surveys show these women can become socially isolated and depressed. The sad thing is they don't have to live with this — treatment is available."