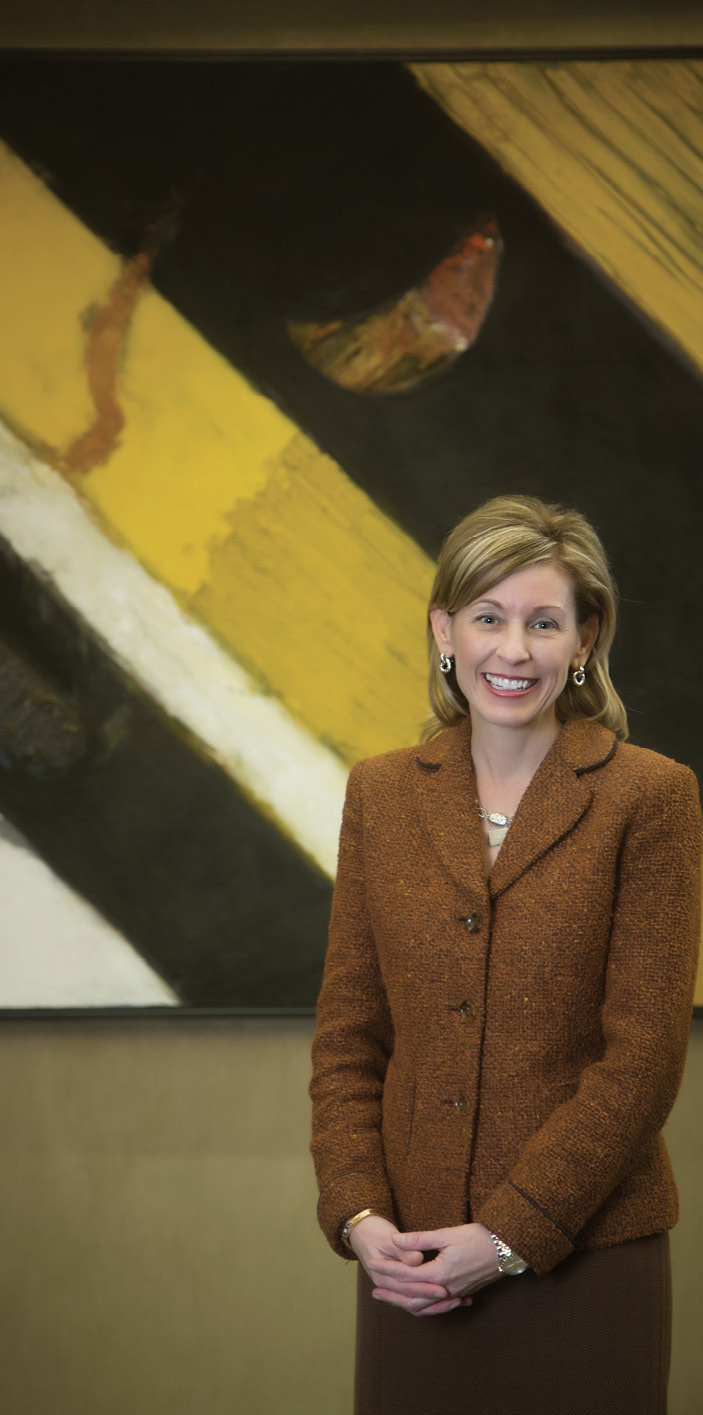 On the job, she oversees the manufacture of marvels, deploys
a workforce of 48,000, negotiates multibillion-dollar deals and – every now and again – defies gravity.
Leanne Caret '90, president and CEO of Boeing's $30 billion St. Louis-based Defense, Space and Security (BDS) business, is a second-generation employee of the world's largest aerospace company. Both of her parents worked at Boeing. In fact, they met there. "It's part of who I am," she says. "I bleed Boeing blue. It's just that much a part of me."
Caret, who assumed control of BDS in March 2016, deals with a broad scope of projects, including commercial planes converted for military use, missile defense systems, satellites, spacecraft, rotorcraft, fighter jets and drones, both aerial and undersea. "I see autonomous vehicles swimming silently underwater, and I get to see the world's largest rocket being made," she says. "We watch our fighters come off naval carriers, and we see our helicopters land at the peak of (rough) terrain in Afghanistan."
The first woman to head one of Boeing's three major business units – the others are Seattle-based Commercial Airplanes and the newly-created Boeing Global Services, which is set to be headquartered in Dallas – Caret leads a diverse group of talented engineers, manufacturers and IT, cybersecurity and business professionals.
"Leanne is one of a kind," says Chicago-based Boeing chairman, president and CEO Dennis Muilenburg. "She's a serious, decisive professional with an enthusiasm that's infectious and the empathy and humility that allows her to lead with care
and compassion for people at every level
of the organization. Her teams trust that she has their best interests at heart and that she will do the right thing for them, our company and customers each and every day."
Caret, who began her career in Wichita in Boeing's finance department in 1988, is no stranger to high-pressure negotiation. Her first job required her to put together proposals for – and negotiate with – the Department of Defense. These days, she works to broker deals with government agencies both domestic and foreign.
"We have two Middle East countries procuring additional fighters," she says of pending deals with Kuwait and Qatar, which have approval from the White House and State Department but are awaiting a final Congressional decision. The proposed deal with Qatar could end up being worth $21.1 billion, and the Kuwait deal perhaps $10.1 billion. "We have active campaigns in a number of other countries." Canada is one.
Caret is also committed to keeping Boeing's nearly century-long partnership with the U.S. military – the Navy's first Boeing order was placed in July 1917 – as strong as ever. The relationship, though, has had its ups and downs.
Boeing, for example, was not awarded an Air Force contract for bombers in 2015. Caret, however, has no intention of backing off. "When the next generation of competitions comes up," she says, "we'll be ready."
Right now, she and her teams are working to service existing aircraft in the Army, Navy, Marine Corps and Air Force. "We have folks embedded with them (to) understand what they're going through as they're executing their missions," she explains. "We want to make certain that the products we provide and the services we provide enable their success."
One of those products is the Chinook helicopter. "I'm proud of what we did in Philadelphia with Chinooks," says Caret, who, in 2009, became vice president and general manager of the BDS vertical lift division. "We reinvented a factory. We enabled a workforce to deliver at a higher quantity than they've ever seen, and we delivered a product that is second to none."
The topic of Chinooks spurs Caret to share this story: "I had a mom call me one day to thank me for building Chinooks. It was kind of an odd phone call, and in the middle of it I tried to find out why she was calling. She told me, 'My son A.J. was in the Army. He was riding in an armored vehicle that struck an IED and was critically injured. A Chinook came in and took him to the field hospital. Because of what you do, my son came home for Christmas.'"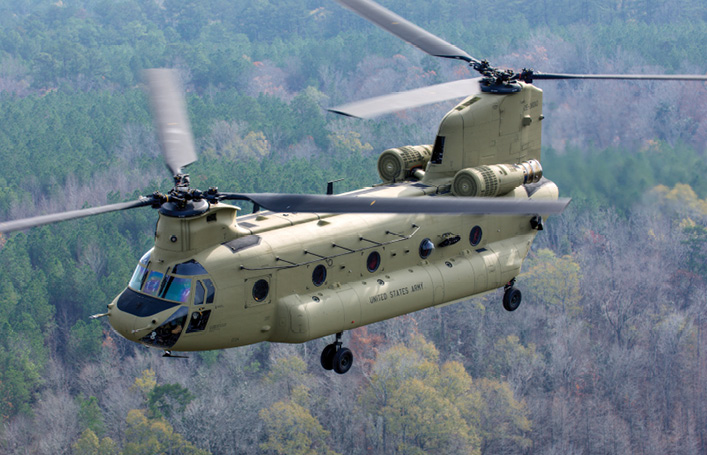 Caret calls her work at Boeing nothing short of "a higher calling."
AT NASA'S MICHOUD Assembly Facility in New Orleans, Boeing is part of a collaborative effort to build the largest rocket the world has ever seen: a hulking heavy-lift launch vehicle designed to be 321 feet long and weigh 5.5 million pounds. Back in the 1960s, the same facility housed Boeing employees working on the Saturn V rocket. Among them were Caret's parents Ray and Deneen Guyette.
"He was an engineer and I was an engineering group secretary," says Deneen. Although she didn't work directly with Ray's group, their paths did eventually cross. "We met in December 1963 and got married in 1965," she says.
Their family grew to include Caret and her sister Dena. During the course of Ray's 42 years at Boeing, they lived in Louisiana, Florida, New Mexico and Washington before settling in Derby, Kan., in 1977.
As a student at Derby High School, Caret was president of the honor society and the math club – and met her husband, Steve Caret '89. "I loved school," she says. She went on to earn a bachelor's degree in accounting from Kansas State and a master's degree in business administration from Wichita State.
"One of the things I credit Wichita State with is that the MBA program here is top notch," Caret says. "I've always been very vocal that the Wichita State master's program really prepared me. I would put Wichita State's program up against any university."
A favorite MBA experience, despite its hours of intensive marketing research and analysis, was developing a campaign to sell bread made with Kansas-grown wheat. Later on, Caret would buy that brand of bread when she saw it at the store. "It was something so different than what I'd ever done," she says about the team-based project. "It reinforced having the right culture and engagement and having the right sense of team."
Julie-Ellen Acosta '80/84, vice president of manufacturing excellence at BDS, has known Caret for nearly 20 years and understands how important those workplace qualities are to her. "She is and will always be that warm and engaging person I've known from the beginning," says Acosta. "She has high standards, deep values and a total commitment to our employees. She is as open and transparent as ever, which is very much needed as we build a strong business. It's really the highest complement I can give a leader. She is committed to ensuring her team is a team – and that includes all of us. We are truly fortunate to have her as our CEO of BDS."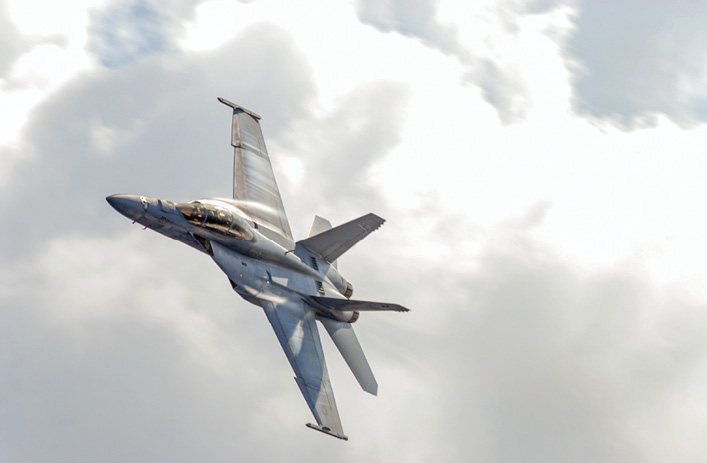 Caret's work demands extensive travel. One week this November saw her visit Riyadh, Saudi Arabia, New York City, Chicago, Wichita and Washington, D.C. She also visits India regularly. "It's too hard to list all the favorites," she says. "But you know, you can see all the places in the world and there's nothing like coming home."
With a position she describes as fast-paced, exciting and dynamic, she has learned to be flexible, focused and balanced. "I spend a third of my time on customers, a third of my time on employees and teams, and a third of my time on execution of our business," she explains.
Through it all, she is grateful for the unwavering support she receives from her family. "None of this would have been possible without them," she says.
"I owe them so much." Along with her parents, sister and husband, Caret's family includes mother-in-law Marilyn Caret, brother-in-law Todd Showalter '84 and sister-in-law Christine (Caret) Showalter '84/87.
Despite her demanding schedule, Caret isn't all business. She enjoys planting flowers – daisies are among her favorites – in her garden, listening to country music and renovating homes. And, although she doesn't do it much anymore, cross-stitching was – before the Sept. 11, 2001 attacks led to airline bans on scissors and needles – her go-to activity during a long flight. "I love the art behind it," she says. "There's a lot of precision involved, and it allows you to have some creativity. But it's controlled, and the finished products are beautiful."
That sentiment extends to the houses she and Steve, who is a metrology lab manager at Boeing, choose to purchase and renovate. "We tend to take homes that need a little love and care," she says of their successive residences in Wichita, Philadelphia and St. Louis. "We'll bring (them) back to life."
AS A BUSINESS LEADER, Caret believes it's her responsibility to "become part of the fabric" of her community. She lends her time to St. Louis University, the Center for a New American Security, Business-Higher Education Forum, Association of the United States Army and Women in Aviation International.
"She's a role model for those who work for her, and those of us who work with her," Muilenburg says. "We are incredibly happy to have her at Boeing."
There's no place Caret would rather be. "I love what I do," she says. While others point to her decisiveness, warmth, commitment, empathy and humility as underlying her professional success, she credits her family, community, education and company. "Bringing it all together," she says, "is what has resulted in me being so blessed."
Caret's heartfelt appreciation of the world around her may just be her most compelling attribute. Her enthusiasm, as Muilenburg points out, is "infectious," whether that enthusiasm is for people or places – or Boeing aircraft.
"The fighter – the sound of freedom, the thrill of going fast and doing all the different maneuvers, the different gravity pulls – the technology behind that!" she shares. "Equal (to that) is how amazing it is riding in a helicopter. Our Chinook helicopter and our V-22, which flies like an airplane and lands like a helicopter – these are amazing technologies that as they're integrated together become almost works of art."
She ticks off an impressive list of aerial experiences: "I've ridden in a Chinook, I've ridden in a V-22 Osprey, I've ridden in an F-18. I've ridden in several of our commercial derivative platforms over the years." Missing from her list? "I haven't volunteered for a space ride yet." She laughs before she adds: "But I'll be on the list one day."
Absolutely no doubt – there's not a force on Earth to hold her back.