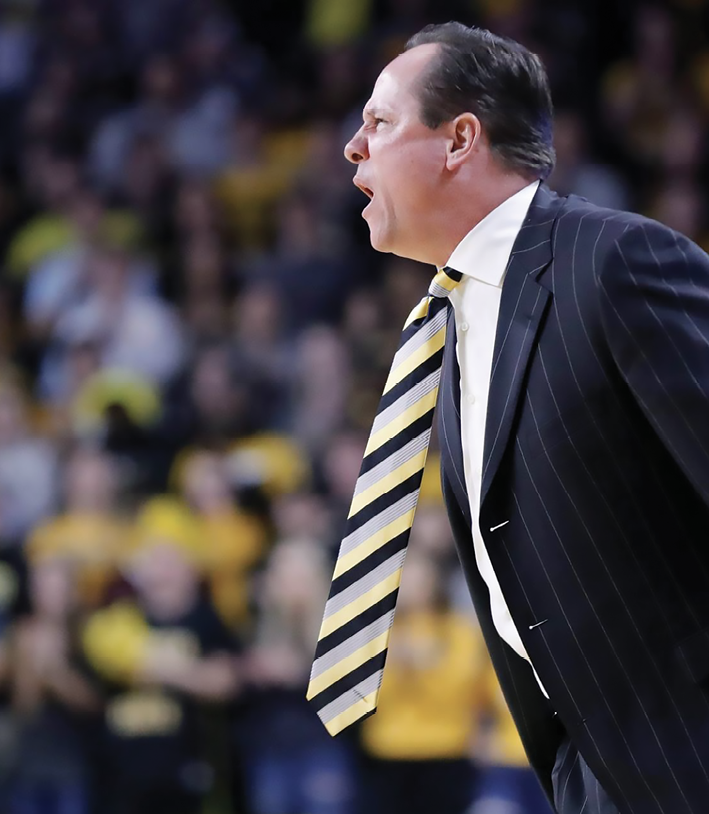 Gregg Marshall's 300th victory at WSU came in dramatic fashion. Shocker senior Samajae Haynes-Jones put up an ESPN highlight-reel, buzzer-beating shot to defeat the UConn Huskies, 65-63, at home in Charles Koch Arena.
The Shockers, who trailed by as much as 10 points in the game, erased that deficit and surged ahead in the closing minutes. Markis McDuffie (19 points) hit a three to put WSU up by six, but UConn's Alterique Gilbert tied the game at 63 with back-to-back threes, the last with 6.4 seconds on the clock. Haynes-Jones (20 points) then sprinted the length of the floor and flipped an off-balance 15-footer from the right baseline for the game-winner as time expired.
After the milestone game, Marshall said, "I've had a charmed coaching life – and tonight was an example of that." Marshall was already the school's all-time wins leader before the Feb. 28 WSU win over UConn. With three regular season games left on the Shockers' 2018-19 schedule, Marshall is 300-111 in 12 seasons. He needs six more victories to reach the 500-mark for his career.