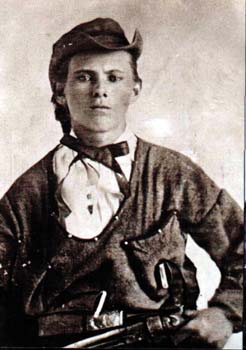 We last left Jesse James possibly lying in a grave marked for Jeremiah James, a Kansas farmer who died in 1935 ("The Exhumation of Jeremiah (Jesse?) James," summer 2003).
But for those hoping for a conclusive end to the ongoing debate over the true time and mode of the notorious outlaw's death, it looks like James continues to have the last laugh.
Or does he?
It depends on who's asked and what side of the identity standoff they take. Ron Pastore fs '75, for one, remains convinced that the body in Jeremiah's Neodesha, Kan., grave may actually be Jesse's, despite the outcome of DNA testing revealed on a Kurtis Productions documentary first broadcast Oct. 28, 2003 on The History Channel. The results: Jeremiah was not Jesse.
However, Pastore, one of the driving forces behind the documentary and the one who made a convincing enough argument for The History Channel's Bill Kurtis to look into the possibility that Jesse faked his death and lived to a ripe, old age as Jeremiah, says, "DNA is a perplexing area. Interestingly, if you reverse the DNA sequence that came back from the exhumed body, it's a virtual match to the living DNA James donor who was tested. What does that mean? I'm not sure. I'm not a DNA expert. But it is interesting."
Pastore says that his involvement with the making of Investigating History: The Mystery of Jesse James, which is part of The History Channel's Unsolved History series, was positive.
"The only drawback," he adds, "was that there was a little too much sensationalism. But I was very excited about the whole thing, and Bill Kurtis was very professional. He's a great person." Pastore believes there's plenty of evidence to prove that Jesse was not shot and killed in 1882 as history books record. "We're continuing to scrutinize the DNA evidence," he explains. "We have had handwriting analysis done, and the body that was exhumed in Neodesha had three injuries consistent with ones Jesse had."
His belief is further fueled by the contents of two camelback trunks found stowed away in the Neodesha home of Jeremiah's daughter Daisy after her death in 1975. The trunks held numerous artifacts, including jewelry worn by Jesse and a unique brooch worn by his mother, that matched photographic images of the two bejeweled Jameses.
The trunks' contents continue to be of particular interest to Pastore, who says, "There was a complete collection of James artifacts in one place, which helps establish a pattern of credible provenance. There were also photos depicting authenticity."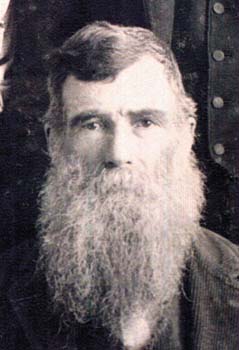 The collection captured Kurtis' attention as well, but he concluded that it had probably been passed down to Daisy by a collector of Jesse James memorabilia.
With the permission of James family members, Pastore gathered many of the artifacts, organized and displayed them — along with other documents, objects and photographs supporting his theory — at the Jesse James Museum, once located in Wichita's Delano district. Today, the museum is closed. Most of the James memorabilia is back in the hands of Jeremiah's descendants.
And Pastore is writing a book, The Jesse James Enigma, which, when finished, will feature some intriguing photographic evidence, namely a comparison of a photo of a 16-year-old Jesse to one taken of Jeremiah in 1906. The comparison, made possible by the Visage Visualization System (facial recognition software available through General Electric), suggests the two men were one and the same.
Although the investigative results shown on Kurtis' documentary seem to have slammed the door shut on such an indication, for Pastore, there remain unanswered questions. He believes answers can be found and this unsolved mystery can one day become a closed case.