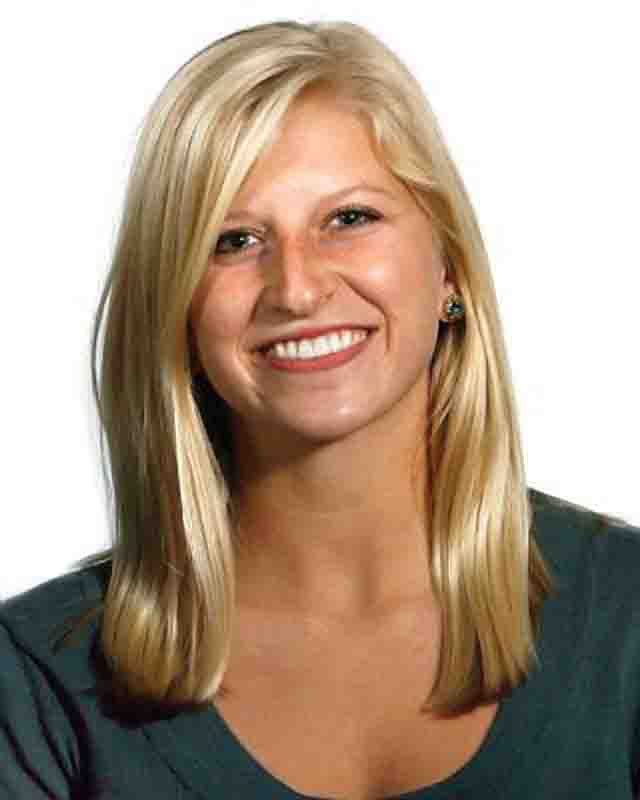 Senior Honor Second Baseman
Members of WSU sports teams are scholars as well as athletes, and many of them perform as strongly in the classroom as they do on the field. Brooke Usher is one example.
A marketing major in her fourth season starting at second base for the Lady Shocks, Usher has been named one of five 2006-07 Senior Honor Women. The award is one of the most prestigious given to WSU students, recognizing excellence in scholarship, leadership and service.
A consistent academic achiever, she was named a National Fastpitch Coaches Association Scholar-Athlete in 2004 and was on the MVC Honor Roll in 2005.
As a junior, she started 56 games, batted .245 with 39 hits and fielded .976. She finished the season ranked as the 22nd toughest Division I batter to strike out. This year she led the Shocks to a win over McNeese State on Feb. 9 with a three-run homer before being sidelined with a broken elbow.
— Dani Wellemeyer
---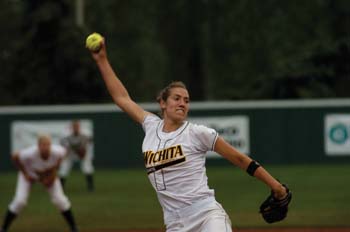 Career Strikeouts
Strike three, she's in! Into Shocker softball history, that is.
Senior pitcher Margo Pruis surpassed Lindsey Craig's record for career strikeouts in the Feb. 24 game against Colorado State.
Craig '06 struck out 631 batters in her four years as a WSU pitcher; Pruis stands at 636 with three months to go in the season.
This isn't Pruis' first entry in the record books, either.
In 2006 she set the single-season high-mark for strikeouts at 247, became the second Shocker pitcher to win 20 games in back-to-back seasons and won her 54th career game to stand in second place on Shocker all-time charts.
Pruis' arm has earned her not just WSU acclaim but a spot on the Missouri Valley Conference All-Tournament team two years in a row and MVC top-five placement in strikeouts, innings pitched (231.1), appearances (38), victories and starts (35) in 2006 — and her brains earned this secondary-education major the MVC Commissioner's Academic Excellence Award in 2005.
— Dani Wellemeyer
---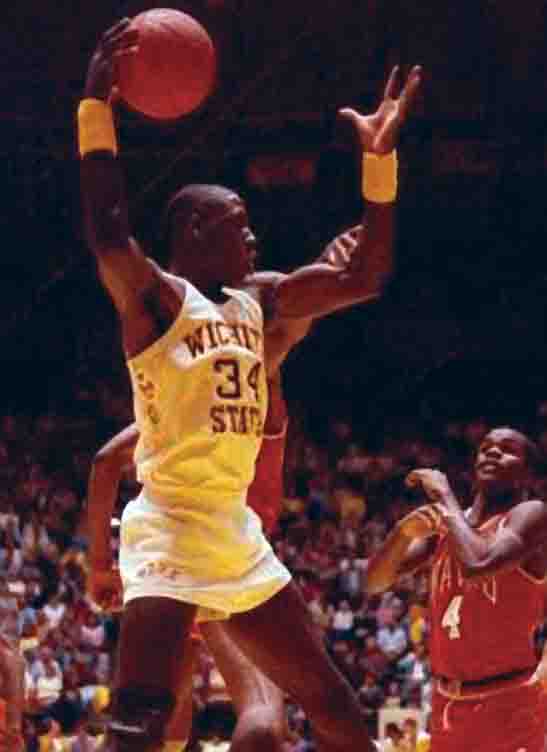 "X" on Starting Five
The Missouri Valley Conference is celebrating 100 years of competition by selecting All-Centennial teams for each of the league's sponsored sports. In the realm of basketball, the Valley's oldest sport, eight Shocker greats are recognized.
Fans voted WSU legend Xavier McDaniel (1981-85) onto the Starting Five of the All-Centennial team, along with Larry Bird (Indiana State, 1976-79), Hersey Hawkins (Bradley, 1984-88), Oscar Robertson (Cincinnati, 1957-60) and Ed Macauley (St. Louis, 1946-49).
McDaniel, a three-time All-American, two-time MVC Player of the Year and the first player to lead the NCAA in both scoring and rebounds, played with various NBA teams until 1998.
Coach Ralph Miller, who netted 220 wins at WSU, is among the Top 10 Valley Coaches, and the 50 Greatest Players list includes Shockers Warren Armstrong, Antoine Carr, Lynbert "Cheese" Johnson, Cliff Levingston, Cleo Littleton and Dave Stallworth.
— WSU Sports Information