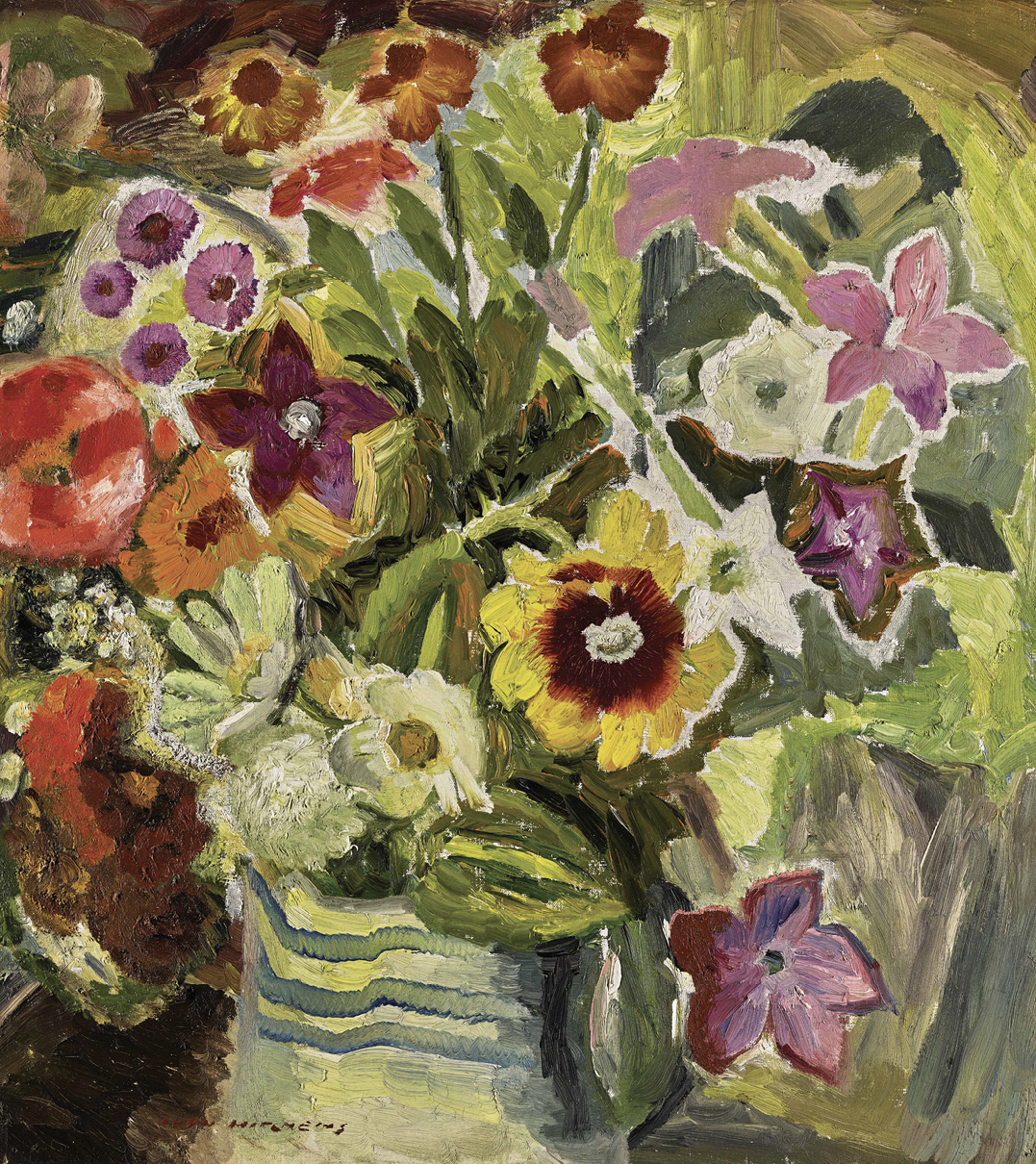 Grace Wilkie was far better known for her artful spirit of service to students than her eye for art. Though in at least one instance – "Autumn Flowers No. 1," 1932, by the British painter Ivon Hitchens – she proved artfully astute.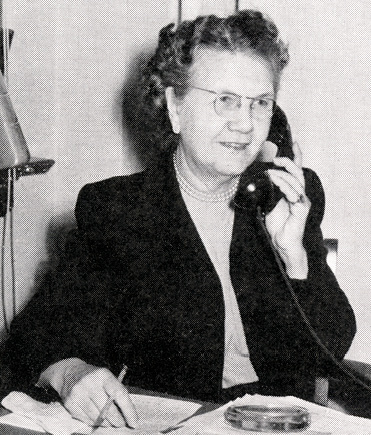 Wilkie, the namesake of Grace Wilkie Hall and Annex on campus, was a Wichita native who joined Fairmount College as head of the home economics department in 1912. Appointed dean of women in 1921, she continued in that capacity until her retirement from the University of Wichita in 1953. After her death in 1967, "Autumn Flowers" was passed on to her nephew Streeter Wilkie Funk '61. Funk earned a bachelor's degree in speech at WU and went on to a career as an electrician for CBS, traveling extensively in support of the network. He died in 2016 in Overland Park, Kan.
At WU, Funk was a member of the Radio TV Guild, of Alpha Delta Sigma, a national group for students interested in the field of advertising, and the Wichita chapter of Delta Upsilon, formerly the Men of Webster. As a DU his senior year, he and his fraternity brothers held the distinction of winning the traditional Thanksgiving Eve football game known as the Battle of the Keg. (It was, by the way, the DUs' 12th consecutive win.)
It's not difficult to imagine Wilkie's nephew – with that middle name of his – feeling an extra gleam of familial pride whenever he passed by the women's dormitory, Grace Wilkie Hall. The dorm was a Prairie-style building designed by the Wichita firm of Thomas and Harris and built in 1953. After the university's purchase of Fairmount Towers for student housing in 1977, Grace Wilkie Hall was remodeled into offices for the division of student affairs, which took occupancy in 1980. Today, the building and annex (once the dorm's cafeteria) house such student-support offices as counseling and testing, disability services, LAS advising and more. There's little doubt this focus on student services in the hall named after her would surely please Wilkie herself. During her tenure as home economics professor and dean of women, she is estimated to have advised, counseled and guided no fewer than 9,000 Shocker students.
Just what it was about "Autumn Flowers" that first caught her eye and enticed her to make the purchase, we don't know. Maybe it was Hitchens' distinctive style, on the borderline of figuration and abstraction. Maybe it was the artist's broad, fluid brushstrokes and use of color. Whatever it was, the painting that Wilkie originally owned caught another art-lover's eye earlier this year – it sold at Sotherby's London for $114,000.