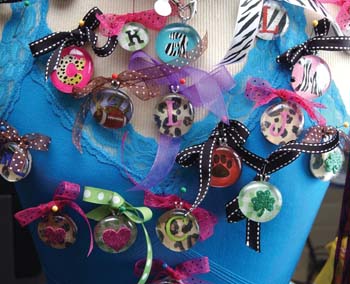 Jewelry shoppers at The Bag Ladies, a Wichita accessories store, are taking a shine to Chelsea Eck's creations.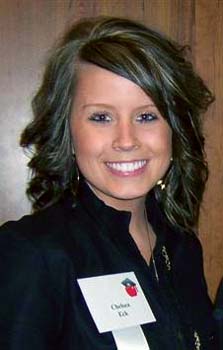 Eck '09, an elementary education graduate, recently started designing and making bead jewelry with a friend
— and selling the jewelry at her mother's store. Eck's
mother, Anita Eck, is not surprised by her daughter's
success. "Chelsea is very creative and has always been
that way," she says.
Eck uses her creativity in her teaching, as well. As a student teacher at College Hill Elementary School, she once dressed up as a tree to help her students learn. She currently substitute teaches and is seriously looking forward to beginning a full-time teaching position.
A 2006 honor graduate of Campus High School in Wichita and a Gore Scholar finalist at Wichita State, Eck is one of two graduating College of Education students from WSU presented with a Teacher of Promise Award this academic year. The award recognizes outstanding education majors — those who've taken a true shine to their chosen career.