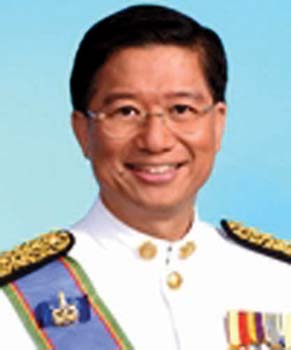 Boonmark Sirinaovakul '87 believes in continuous achievement, and his track record of accomplishments, both in and out of academe, proves it.
Now president and an associate professor at Stamford International University in Bangkok, Thailand, Sirinaovakul is a prolific writer, having authored 15 publications and co-authored an additional eight works. He also has presented academic papers at many international conferences.
Sirinaovakul holds degrees in electrical engineering and engineering management, and his terminal degree, a Ph.D. in industrial engineering, was earned from WSU. Don Malzahn, professor of industrial and manufacturing engineering at WSU, remembers him as a hard-working, "ideal" student. A multifaceted achiever, Sirinaovakul has diverse interests outside of his field; politics and business are two.
"He wasn't a pure academic sort or your standard fuzzy-face professor," Malzahn says. Sirinaovakul has served as a consultant for Siam International Foods, Thailand's Department of Industrial Promotion and Ministry of Industry and for the Bangkok Metropolitan Administration.
He also keeps abreast of the changing world as a member of the media. Since 1996 he has written a column for Dailynews, a national Thai newspaper, and has also been on the air as a host for several Bangkok radio stations.
"The dynamic world," he writes in one of his recent president's messages, "has driven us to change more often than before."