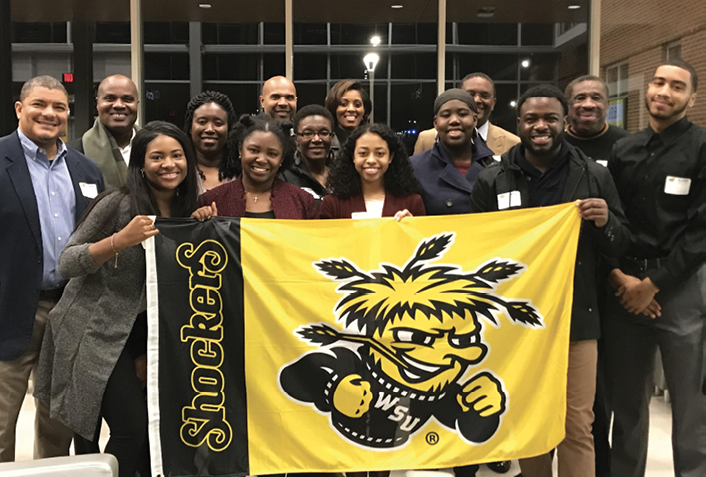 Wichita State students and alumni of the WSUAA's Black Alumni Network got together on Nov. 30, 2018 at the Experiential Engineering Building on campus.
The BAN holiday social event was planned by Van Williams '89/17 and other group leaders to have a "student focus," and Williams invited all alumni attendees to "bring your business cards for networking." Among the alumni who attended were Williams, Paul James '94, Taishma Owens-Council '18, Olivia Black '17, Darren Muci '84, Derek Morgan '96, Kaye Monk-Morgan '93/96 and David Payne '74.
The overall purpose of BAN is to engage and re-connect both students and graduates of Wichita State in the life of the university. More specifically, the group has a three-fold mission: to discover black alumni, locally and nationally, in the spirit of diversity and inclusive excellence; to work with WSU officials on fundraising, mentoring, retaining, and recruiting black students, faculty and staff, including assisting with professional talent acquisition consistent with the university's future as an institution of higher learning; and to foster, in collaboration with the university community, opportunities that engage black alumni in WSU's rich Shocker history.