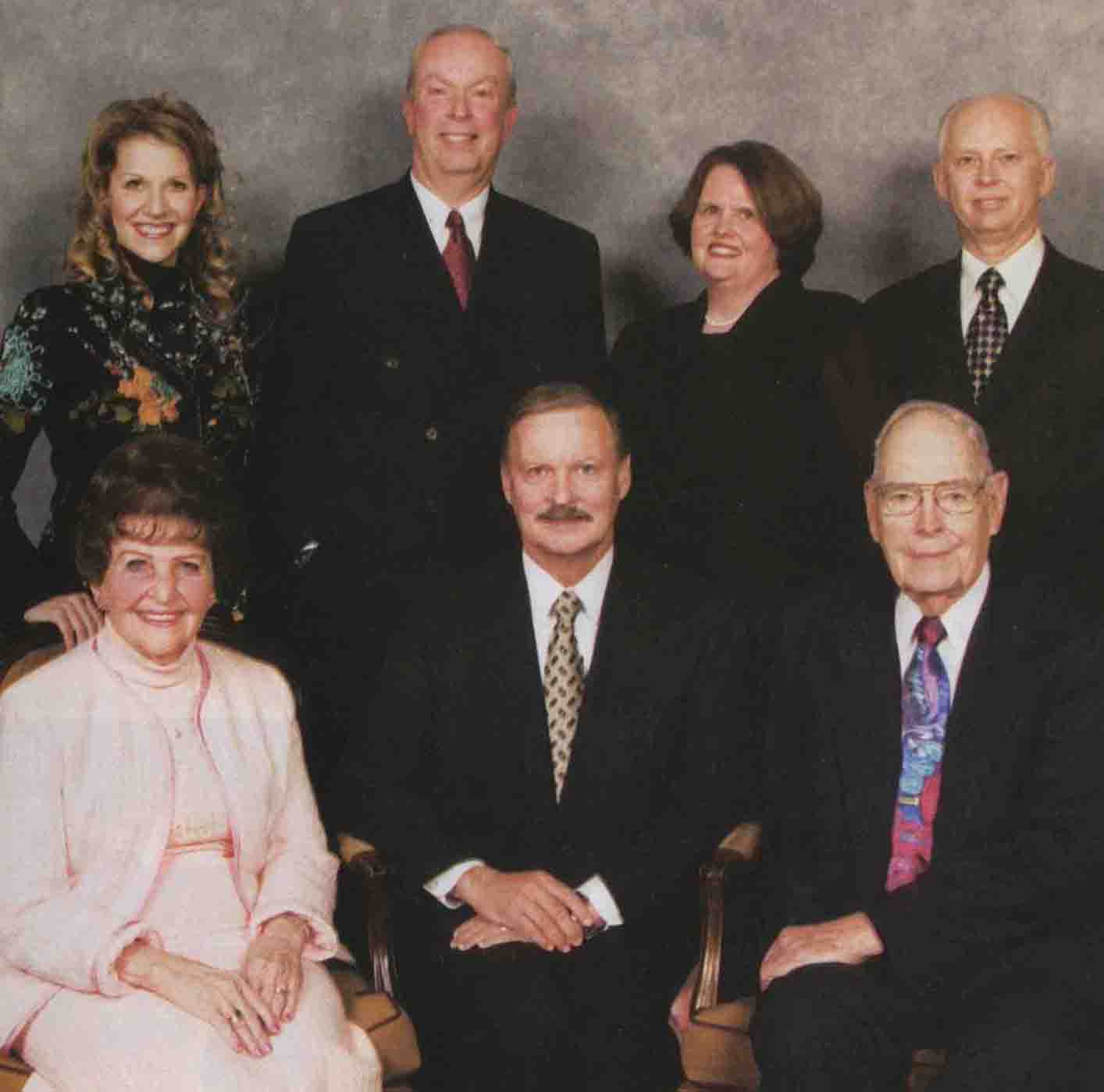 Greeted by more than 250 well-wishers, toasted with champagne and fêted with fine dining were the 2006 WSU Alumni Awards honorees during gala ceremonies Jan. 25 at the Wichita Marriott Hotel.
Metallic gold and silver stars were the theme decorations of note as event emcee David Dahl '71/74 welcomed the crowd and introduced the award recipients.
Receiving the WSU Alumni Achievement Award, the highest honor bestowed by the WSU Alumni Association upon a university graduate, was Bob White '71/76, the owner and CEO of St. Charles, Ill.-headquartered White International.
Paul Allen '70, a former president of the alumni association and CEO of the Wichita-based accounting and consulting firm Allen Gibbs & Houlik LC, earned Alumni Recognition accolades, while Ron Kopita, WSU vice president of campus life and university relations, received the University Recognition Award.
Internationally lauded mezzo-soprano Joyce DiDonato '92 garnered Young Alumna Award plaudits. Ginger Cox received the Laura Cross Distinguished Service Award for her nearly 30 years of university work, and Harold and Ruth '48 Scheer were named the first-ever recipients of the Award of Distinction, a new honor to be presented only when merited for significant and unique contributions to the university and/or society.
Setting a beautiful tone for the evening were Bill Thomson '63/65 on piano and Tom Fowler '68/79 on saxophone. Larry Hatteberg fs '68 narrated the video biographies of honorees that played on two big screens during each award presentation. WSU President Don Beggs presented special remarks, as did WSU Alumni Association President Trish Brasted '96, WSU Awards Committee Chair Collin Stieben '00 and WSU Alumni Association Executive Director Debbie Kennedy '94. Special event sponsor was Standard Beverage Corp.
Among alumni and WSU friends in attendance were Mickey '45 and Pete '42 Armstrong, Ken Brasted, Harvey Childers, Rosy '79/79 and Pat '76/69 Crowley, Sammie and Mike '71 Dart, Ann Garvey '76 and Rudy Love, Jim Garvey, Joe Johnson, Mike Kennedy '71, Jacque hn '01 and Sam hn '01 Kouri, Jim Moore '66/69, Margaret '92 and Godwin Opara and Stev Overstreet '68/69.
Guests also included Wichita State personalities First Lady Shirley Beggs, Fairmount College of Liberal Arts and Sciences Dean Bill Bischoff, College of Education Dean Jon Engelhardt, WSU Foundation President Elizabeth King, Pina Mozzani and College of Fine Arts Dean Rodney Miller, Beverly and Dean Emeritus of Students Jim Rhatigan.