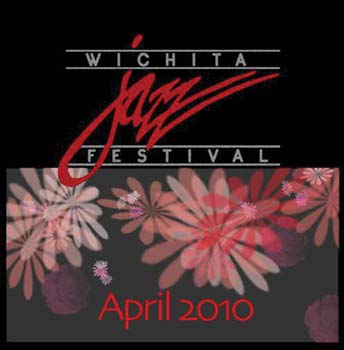 This April 14-17, the Wichita Jazz Festival cues up a new thematic note: a celebration of women.
"Throughout its history, the Wichita Jazz Festival has been known for combining education and entertainment," says Craig Owens '68, an assistant professor of music and director of the jazz program at Wichita State. Owens is directing this year's WJF, taking up the reins previously held by Tom Fowler '68/79, who retired as associate professor and associate chair of WSU's music school.
"In WJF 2010, we honor that tradition and build upon it," Owens says, adding that the trio of artists slated to perform Sat., April 17 — Nicole Mitchell, flutist, composer; Kathy Kosins, vocalist; and Linda Oh, bassist — are creative, exciting musicians of international stature.
"After recognizing that the festival was featuring female artists," Owens explains, "we decided to bring in other individuals with history and expertise in the fields of women's health and jazz criticism."
WJF 2010 thus features the screening a documentary film that attempts to address why breast cancer rates are climbing so rapidly, "No Family History," at 7:30 p.m., April 15, at the CAC Theatre, and a symposium with Oh, Kosins, Mitchell, Dr. Sabrina McCormick and others at 7:30 p.m., April 16 at the Rhatigan Student Center Fireplace Lounge.
At the same time, traditional WJF elements remain in full swing. "Middle school, high school and college bands will be coming in to perform and be critiqued by professionals, as in the past," Owens says. Bands and combos will perform throughout the day on April 16 at the cac Theatre.
The afternoon of April 17, Mitchell and Kosins will work with area youth at the local Boys and Girls Club "to inspire and encourage their efforts in composition, improvisation and the visual arts," Owens says. This community outreach is something he hopes will become a staple of future festivals.